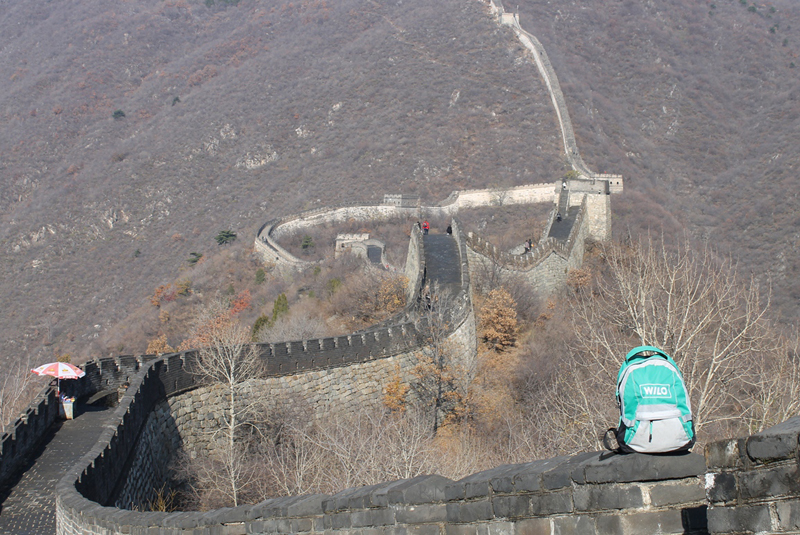 Wilo is asking owners of its popular rucksacks to take photos of themselves with them in far flung parts of the world – in exchange for prizes for the best location featured each quarter in 2016. The photos submitted will feature on the Wilo website.
So if you're off to the top of Kilimanjaro, relaxing in the Seychelles, trekking in the Himalayas, climbing to the top of Uluru or visiting Easter Island – take your rucksack and get a selfie that provides a grand setting for the rucksack… a stunning prize could be yours!
Wilo rucksacks have become a feature of most HVAC exhibitions in the UK and it's difficult to attend a show without seeing large numbers of visitors heading for the exits with all the bits and pieces they've collected at the show securely carried in a bright green and grey receptacle.
Back in 2012, Wilo first asked installers to send their photographs with their rucksack in far flung and unusual places – to add to the Wilo website with a quarterly prize for the best entries. The competition featured the Great Wall of China and the Terracotta Army at Lintong, Xi'an, Shaanxi Province, the Great Barrier Reef and Machu Picchu.
"We only have a limited number of rucksacks to give away at any show we attend and we don't take them to all exhibitions or trade mornings, but this enhances their value significantly and we see disappointed installers at one show arriving early at our stand at the next show to ensure they get theirs! They've developed a serious following of their own!" says Wilo Marketing Manager, Lisa Blakemore.
Entries should be emailed to [email protected] with your own details and a precise explanation of where and when the photo was taken.