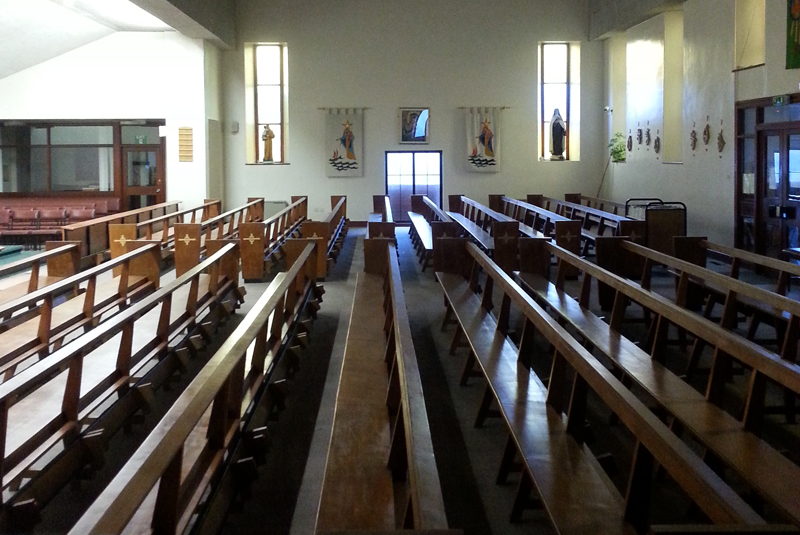 Rinnai is keeping the congregation of St Mary's Church in Saltcoats, Ayrshire, nice and warm.
Ayr-based installer O'Neil Gas Services was asked to specify and install a new heating system to replace St Mary's old ducted warm air set up. The company, which offers domestic and commercial services, covers the whole of Ayrshire, East Kilbride and South Glasgow and has four separate divisions – installation, service & repair, care and retail. O'Neil operates a fireplace and bathroom showroom at its office, designing and planning bathrooms from start to finish.
Ross McWhirter of O'Neil's explains that like most churches, St Mary's sees the bulk of use is at weekends with a few mornings in the week. The important factor then was to design a system that would give instant heat when required, quickly and efficiently whilst not wasting fuel when not in use.
Ross comments: "We used six Rinnai 1004T units siting them in the best location for effectiveness and for the convenience of the customer. The biggest part of the job was lifting the floors and running the gas and electricity supply to the units.
"Everyone I have spoken too at the church since we completed the installation has said that it has never been as warm as it is now. St Mary's should also see a big difference in gas usage as the Rinnai units are more economical to run than the old system.
"This was the first time we have used the Rinnai heaters and I was very impressed with the outcome of the job. They are very quiet and get the church up to temperature very quickly."
Energysaver 1004T units run on natural gas or LPG and as the units are fully modulating, heat output is reduced as the space temperature rises. The heaters also come with a tiny 80mm flue for a neater finish and the heaters themselves sport safer low temperature casing so there is no danger of burns. Warm air is delivered at floor level for greater comfort and coverage, even in large spaces like churches and the units can be time controlled for added economy. The Rinnai 1400T is also suitable for central time control.
Chris Goggin, Associate Director at Rinnai UK, comments: "A major problem in heating a church or other large public space is the pattern of usage, the age of the building and the building envelope materials.
"Rinnai provides a solution to these issues by heating from the floor up and by modulating gas usage in relation to room temperature, enabling Rinnai to provide greater levels of comfort and efficiency.
For more information on the Rinnai product range visit: www.rinnaiuk.com