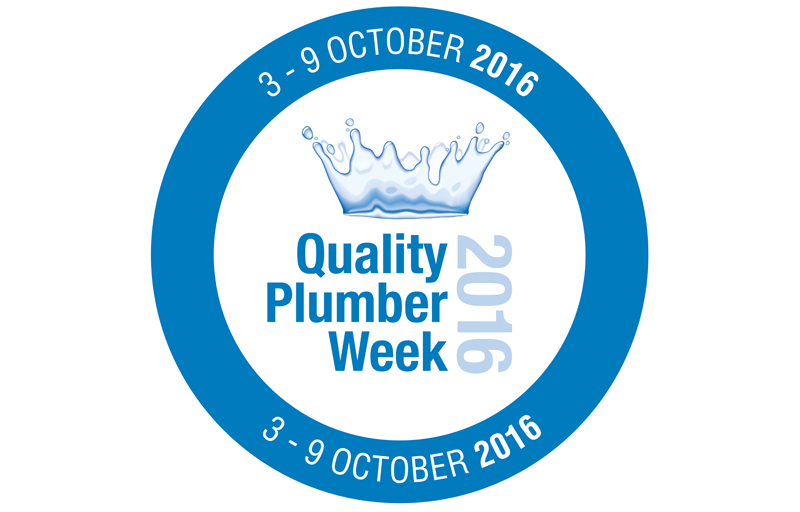 As the plumbing and heating industry enters its busiest period of the year, The Association of Plumbing and Heating Contractors (APHC) is encouraging installers to come together to support its annual campaign, Quality Plumber Week, running this year from 3rd to the 9th October.
Following successful campaigns in 2014 and 2015, Quality Plumber Week will be returning this October to celebrate the work of the UK's professional plumbing and heating installers, emphasising the vital role they play in our communities. The week will also be encouraging more school leavers to enrol on a plumbing apprenticeship as a route into a respected and future-proof career, with 86% of people surveyed by APHC believing that young people should be encouraged to consider an apprenticeship as an alternative to university.
With less than a month to go until the launch of the campaign, plumbers can pledge their support and shout about their quality with downloadable resources from the Quality Plumber Week area of the website. Some of these include a template release for plumbers and suppliers to distribute to their local press, suggested social media links, plumbing factoids and more.
During the week, APHC will also be running a Mega Trade Giveaway, encouraging installers on Twitter to retweet any APHC post or tweet about why they're backing #QPW16 – to be in with the chance of winning a fantastic bundle of prizes at the end of the week. One lucky winner will become the proud owner of an AKW Wet Room Kit, an Adey MagnaCleanse Kit, a Worcester Bosch Professional Cordless Hammer Drill, a Vokera BeSMART thermostat, a Klober Wakaflex roofing flashing roll, an Intatec Puro Bar Shower and Overhead Kit, a Sharkbite Starter Kit and a Merlyn Ionic Express Shower Enclosure.
John Thompson, Chief Executive at APHC, commented: "We've been delighted with the support Quality Plumber Week has received in previous years and are encouraging the industry to come together once again this autumn to ensure our 2016 campaign is the best one yet. We hope installers will take this opportunity to celebrate their professionalism whilst also encouraging the next generation to follow their footsteps by taking on an apprenticeship in this skilled and well-respected trade."