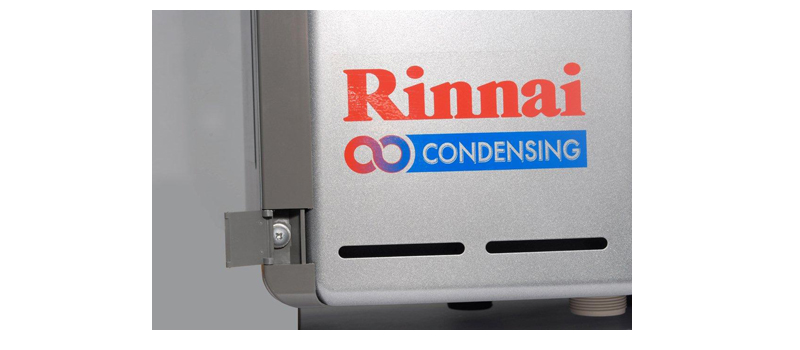 Rinnai UK has launched its own video resource link on YouTube as a useful and dynamic adjunct to its newly updated website.
Rinnai's customers have added their own testimonial videos to the channel in presenting the contractor's view of the benefits of continuous flow hot water heating technologies.
The videos show Rinnai customers discussing the reliability of  Rinnai products where they have been installed in a range of diverse sites – from caravan parks and NHS sites through MoD estates and commercial and public buildings to rugby clubs and sports centres.
In his video clip, one installer, Ken Hughes of Element Essentials, highlights the benefits of Rinnai water heaters for Legionella prevention because the water heats to 60°C, as well as having an optional Legionella cycle. He also details his satisfaction with Rinnai reliability and service.
Another installer, Mark Hillier Rees of CST Renewables, says his customers demand cost effectiveness and reliability – and they get that from Rinnai. He says: "We recently did a job for Maesteg Rugby Club, installing the Rinnai HDC 1600i water heater. The coach of a visiting rugby team, who also happened to be a gas inspector, couldn't get his head round how such a small unit could supply 16 showers without running out of water."
Andy Badnell of BH Services, domestic and commercial, talks about how impressed he has been with Rinnai products since first coming across the units at a refurb of shower facilities at an MoD camp four years ago. Since then he says he has installed over 40 waters and more than 80 Rinnai space heaters.
According to Chris Goggin, Associate Director, Rinnai UK: "We have been developing a pioneering digital strategy in 2015 – a strategy that focuses on the customer, and so many great customers wanting to be a part of these makes us all proud".
Visit www.rinnaiuk.com/resources/videos/ to view the videos.