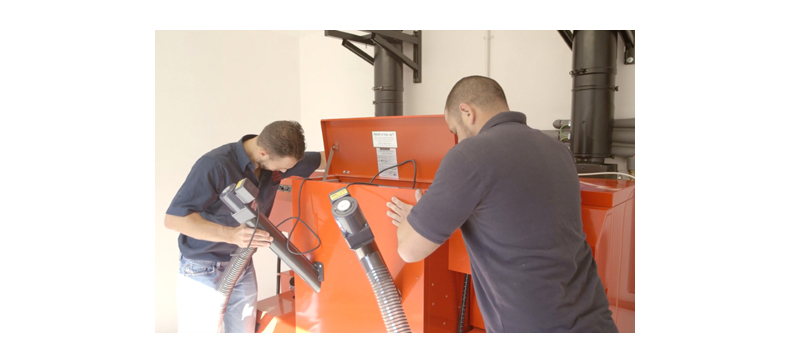 Leading heating specialist Grant UK has created a trio of videos focusing on the installation of a Spira biomass boiler from the perspective of both the homeowner and the installer.
The videos showcase the ease with which a biomass heating system can be installed and how this renewable technology is a viable alternative to traditional heating methods for both the homeowner and installer.
"These videos are a 'must watch' for any installers looking to diversify their business. They really do emphasise that turning to biomass should not be a daunting process for installers who normally fit oil or gas appliances," explains Anna Wakefield, Marketing Manager for Grant UK.
"Not only have we followed the installer as he fits the Grant Spira Wood Pellet boiler, but the homeowner too, who details the factors that influenced their decision to choose biomass. From the installation, right through to appliance ownership, fuel storage and easy maintenance, these 'real life' videos cover the entire journey."
In the films, engineer Scott Lemon of SHS Building Supplies, helps the Price family upgrade their existing heating appliances to a more practical, effective system. Due to the size and location of the property, oil or biomass boilers were the only suitable alternatives and Mr Price favoured biomass technology, preferring the cleanliness of the fuel, the ease of maintenance and storage of wood pellets compared to oil and the Renewable Heat Incentive which offers householders a competitive return on their investment.
For more details on Grant products, visit the new website at www.grantuk.com and visit the Grant UK YouTube channel to view these latest videos.