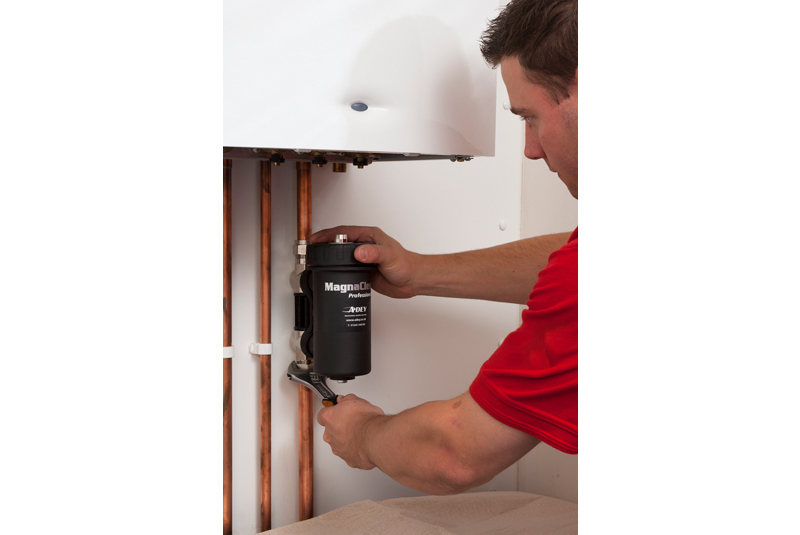 Gas Safe Register research that reveals gas engineers are the most trusted of all tradespeople represents a great opportunity for installers, according to ADEY Professional Heating Solutions.
The research highlights that tradesmen entering a home with the weight of accreditation behind them are far more likely to carry out a professional job and give homeowners peace of mind. The fact that installers came out on top means they are in a privileged position of trust and this presents an opportunity to educate householders about the benefits of ongoing central heating system maintenance to help them save money and reduce carbon emissions, claims ADEY.
Installers need to be remembered by their customers for all the right reasons: offering reliable, expert advice; making recommendations that will protect their investment and save them money; demonstrating fast and effective results; and being readily available for an annual service.
"This deserved recognition for installers across our industry as high quality professionals comes as no surprise to us," says ADEY's CEO John Vaughan.
"As manufacturers, and indeed the industry as a whole, we should be looking to support this view and help equip installers with the best tools that will allow them to maintain this position of trust and the good reputation they will have worked hard to build.
"A comprehensive water treatment programme is a key part of this support. Adopting best practice will help installers easily communicate the crucial elements required for ultimate system protection, helping to cement their trusted relationship with homeowners."
To ensure the long-term efficiency of central heating systems, installers should be adopting the five-step ADEY Best Practice approach of clean, flush, maintain, protect and test.