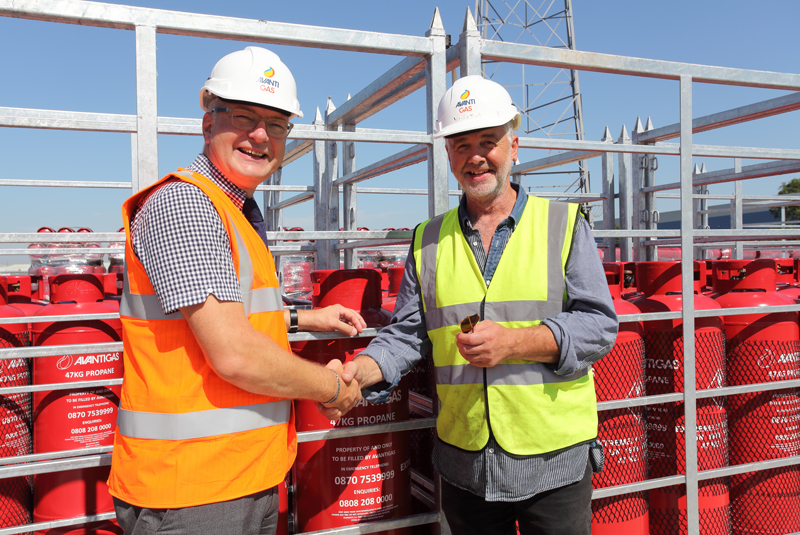 National LPG (liquefied petroleum gas) supplier, AvantiGas, is expanding into the bottled gas market in Suffolk.
The company's flagship filling operation and sales depot in Stanton was opened with a ceremonial filling of the first gas cylinder for new customer, Norfolk-based Monarch Catering, by the company's Managing Director Neil Murphy and a tour of the site with local businesses.
AvantiGas has a network of 15 distribution centres and two inland gas terminals. It is part of international energy distributor and marketer, UGI Corporation, which serves over four million homes and businesses worldwide, and its cylinder gas business aims to provide a direct, fully managed service, tailored to suit individual budgets and local SMEs.
AvantiGas Area Sales Manager, Mark Gallant, commented: "AvantiGas is a well-established LPG supplier in Suffolk so we know the market well and pride ourselves on our in-house expertise. Following a six month programme of investment to re-vamp our Stanton operations, we believe we can offer a new choice for business owners looking to buy bottled gas."
"With the approach that nothing is too much trouble for our customers, we plan to transform the face of bottled gas supply in the east of England with our new depot and provide a truly competitive fuel alternative. We have the technology and expertise to provide a reliable, competitive, end-to-end LPG solution and it's exciting to see this highly convenient, easy to use fuel source become an increasingly significant part of the energy solution for so many businesses."
For more information visit: www.avantigas.com