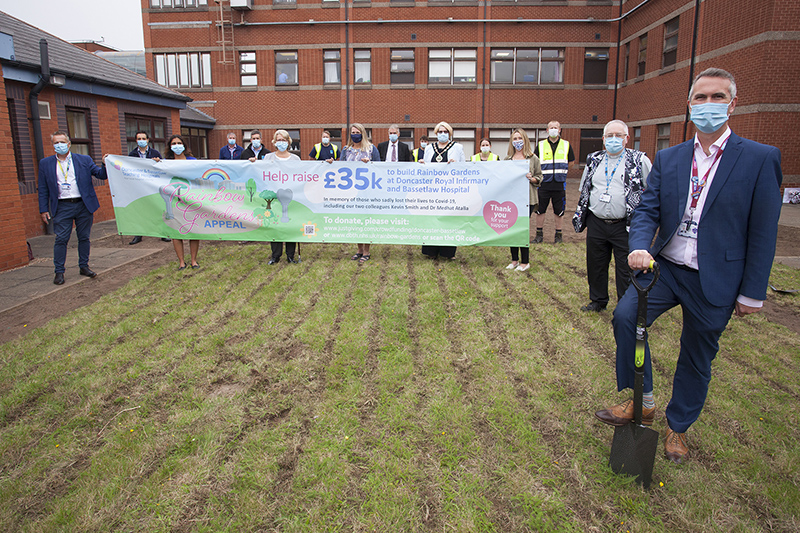 Work has started on a hospital's new memorial rainbow garden thanks to Polypipe Building Products and other local businesses.
Doncaster & Bassetlaw Teaching Hospital's Rainbow Garden appeal was set up to establish memorial gardens in both Doncaster and Bassetlaw to remember those who lost their lives to COVID-19.
Doncaster-based Polypipe Building Products donated £5,000 to kickstart the fund, which will give staff and families a place to reflect and remember the challenges faced during the pandemic.
Kevin Gunn, Key Account Director at Polypipe Building Products, said: "We are very pleased that work has started on the gardens and proud to support the Trust to show our gratitude for the fantastic work they have done."