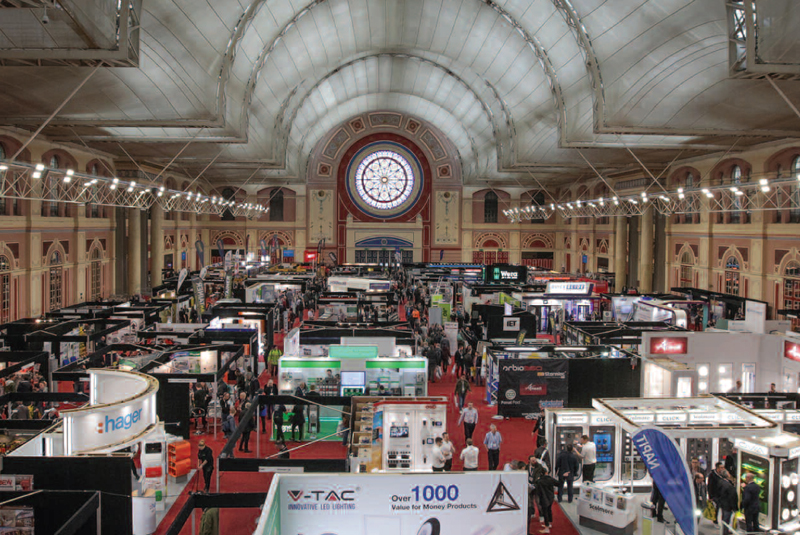 Alexandra Palace, London – 30th and 31st January
Now well established in the exhibition calendar, PLUMBEXPO is returning to Alexandra Palace at the end of January, running alongside the hugely popular Toolfair, Elex and Pro Builder Live shows.
PLUMBEXPO has been developed to provide you with a dynamic regional tradeshow where you can speak to manufacturers face-to-face and check out product benefits in a hands-on environment.
There will be a number of added bonuses on the day, including:
A special show discount voucher book
A free Professional Heating & Plumbing Installer T-shirt
A free bacon roll on arrival
Exclusive competitions and giveaways
What the visitors say
"For me, PLUMBEXPO is the best up and coming trade show. I loved the great range of manufacturers there and can see this show going on to be the one that everyone waits all year for."
Drew Styles, 2017/18 UK Plumber of the Year
"PLUMBEXPO is my favourite plumbing trade show. You get the best of both worlds, plumbing products and tools. And not just a few tools… you get a LOT of tools."
Peter Booth, 2017 Heating Installer of the Year
To register your interest for PLUMBEXPO, visit plumbexpo.co.uk. For updates, follow us on Twitter @plumbexpo
TOOLFAIR/ELEX 2019
Industry favourites Toolfair and Elex are also back for 2019, with the first shows taking place alongside PLUMBEXPO at Alexandra Palace.
Toolfair
Featuring all that is new in tools and equipment, Toolfair is the must-visit regional tradeshow brought to you by Professional Heating & Plumbing Installer and our sister magazine, Professional Builder. A host of major manufacturers will be at the shows to get your views on what you want from their products. You will be among the first to examine the very latest trade products and also be able to enjoy special exhibition discounts on the day.
Elex
Running alongside Toolfair will be the popular Elex show, which will also incorporate a number of exhibitors offering products and training for the heating and plumbing sector.
How to get to Alexandra Palace
Situated between Muswell Hill and Wood Green, Alexandra Palace is easy to reach by underground, rail and road.
By tube: Wood Green (on the Piccadilly Line) is the nearest underground station. Exit the station and go to bus stop A to pick up the W3 bus.
By rail: Alexandra Palace has its own railway station, located at the Wood Green entrance to the Park. A regular train service runs from Moorgate on weekdays.
By road: Use Satnav postcode N22 7AY.
Exhibitor profiles
Alongside all your favourite tool brands at Toolfair, there will be a number of exhibitors raring to show off their latest heating and plumbing innovations and products to installers! We've listed a few examples below, who will be exhibiting alongside the likes of: Aquabion, Denso, Electric Combi Boilers Company, Energenie, Honeywell Controls, Logic4training, RF Solutions, Source One Environmental, The Electric Heating Company, Wilo, Wiseman Industries, and many more!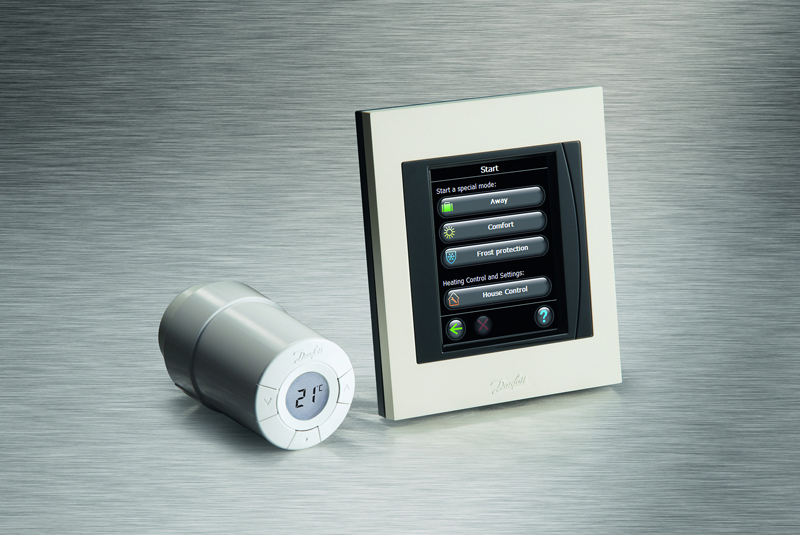 Danfoss
Danfoss is exhibiting the latest in electric underfloor heating, including thin heating mats that can be applied directly to an old flooring surface and Danfoss ECtemp Smart, a connected thermostat for the control of the range of electric heating mats. Also on display will be the new Danfoss Link central controller, which provides wireless control of a central heating system via individual electronic TRVs, and the TPOne-S programmable room thermostat, offering wireless internet connectivity for remote heating control via smartphone. Visitors can also see Danfoss Eco, a smart radiator thermostat for effortless heating control using the Danfoss Eco App to programme individual radiator thermostats using Bluetooth.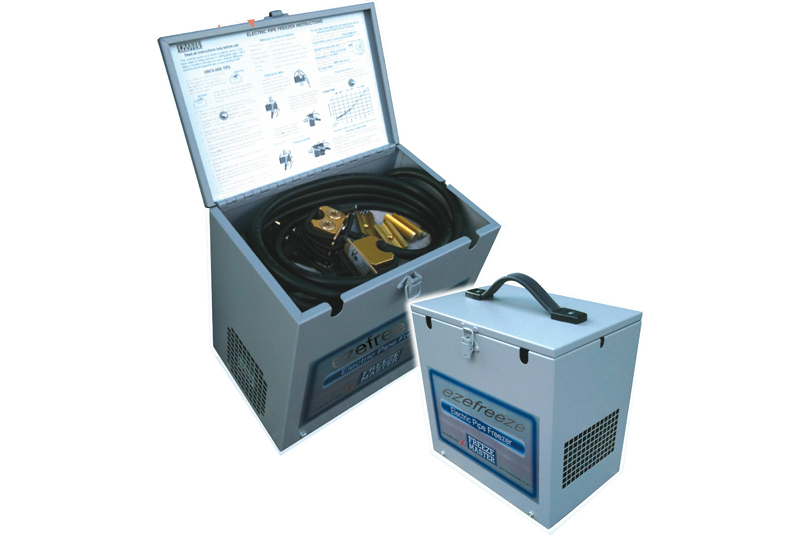 Freeze Master
Freeze Master will be displaying its range of electric pipe freezing machines. The internal design, combined with the quality of components and expert assembly, has resulted in extremely reliable products, says the company.
The current range of machines includes the ezefreeze model, specifically designed for small professional domestic plumbers and heating engineers, to freeze pipes from 8mm up to 28mm.Larger machines are designed for light and heavy industrial projects up to 88mm.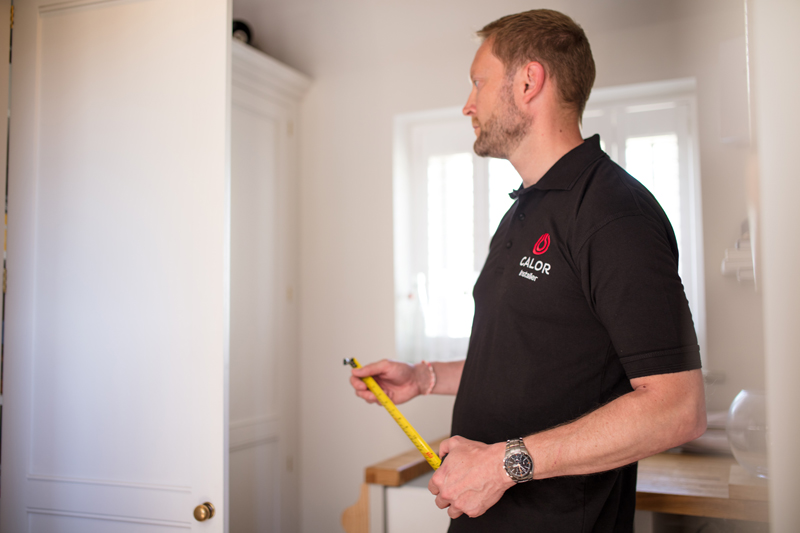 Calor
Rural energy provider Calor is inviting visitors to its stand at PlumbExpo 2018 to learn about its new sustainable fuel BioLPG and the company's Installer Community Incentive Scheme.
BioLPG is a new renewable off-grid gas – available exclusively from Calor – that can reduce your customer's carbon footprint for home heating by up to 38% compared to heating oil, according to the company. The Calor Installer Scheme, meanwhile, supports and rewards installers, with up to £250 for every successful customer referral, plus warm leads from the 'Find an Installer' tool on the Calor website.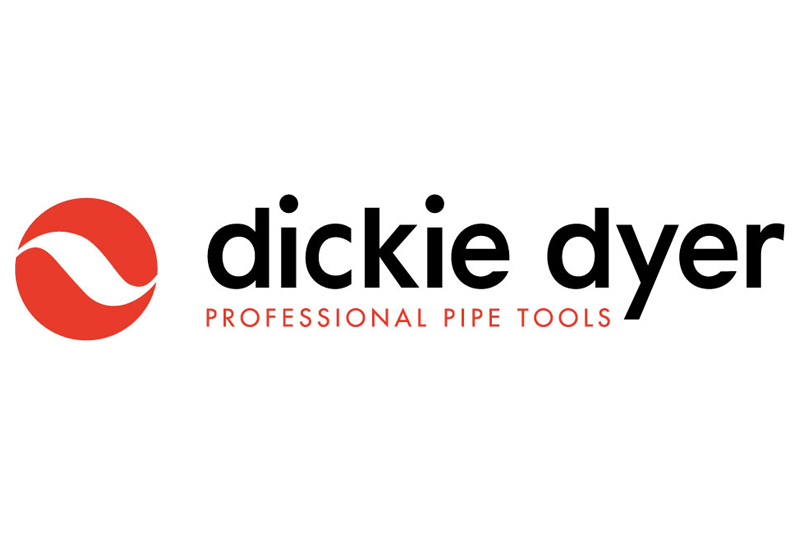 Dickie Dyer
Dickie Dyer is a long-established manufacturer of tools and consumables for the professional plumbing industry. Offering solutions for pipe installation, testing, servicing and maintenance in the toughest environments, the company is committed to improving the industry and providing excellent customer service for its installers.
Dickie Dyer will be coming to PlumbExpo at Alexandra Palace on the 30th and 31st January 2019.
Visit its stand to experience live demos or get hands-on with samples, such as the Burn Barrier and Olive splitter. The company will be be offering exclusive show discounts on its plumbing and heating tools. As if that weren't enough, you'll be able to grab one of hundreds of goodie bags and enter a competition to win free tools.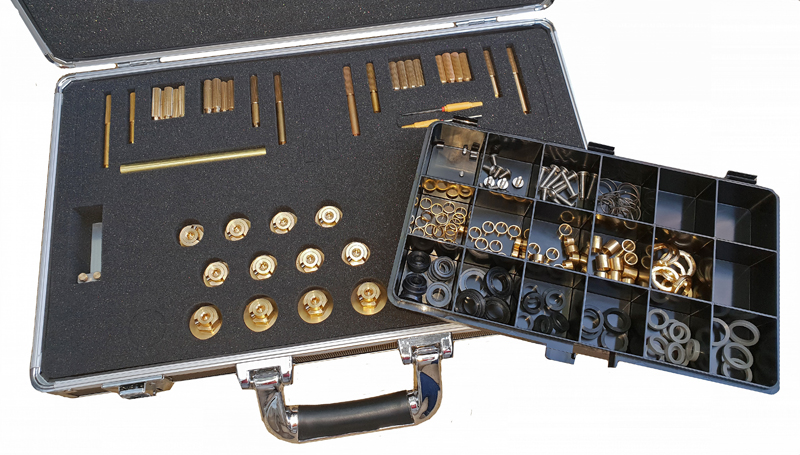 TapMedic
TapMedic will be introducing its new kit that allows plumbers to replicate ¼-turn ceramic disc cartridges and mend dripping taps quickly and profitably on the first visit.  The kit is designed for professional plumbers (both wet and dry) who are instructed to simply mend taps, rather than replace, and need easy access to both taps.
The company believes this is a huge change, to what has traditionally been seen as a pain. It keeps the homeowner happy and makes fixing a dripping tap easier and more profitable for installers.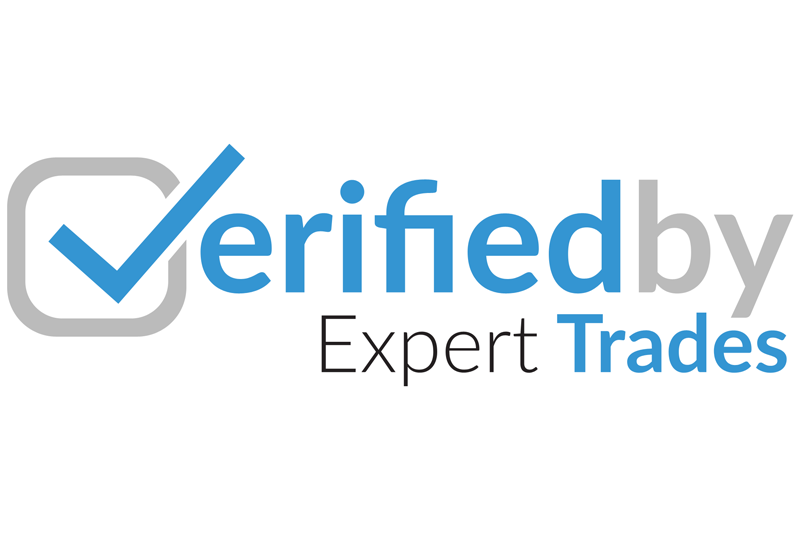 Expert Trades
Expert Trades is set to join PlumbExpo with its new, free trade directory, Verified!
Verified is built in partnership with trades professionals, to fight back against the increasing costs of winning work. There are no subscription fees and no lead fees. Verified is more than a profile for your business, with the company asserting: "It is a movement to impact our industry for the better and grow your business. Join Expert Trades to see how you can get your free Verified profile, start collecting reviews and win more work for free." Find out more about it at the show!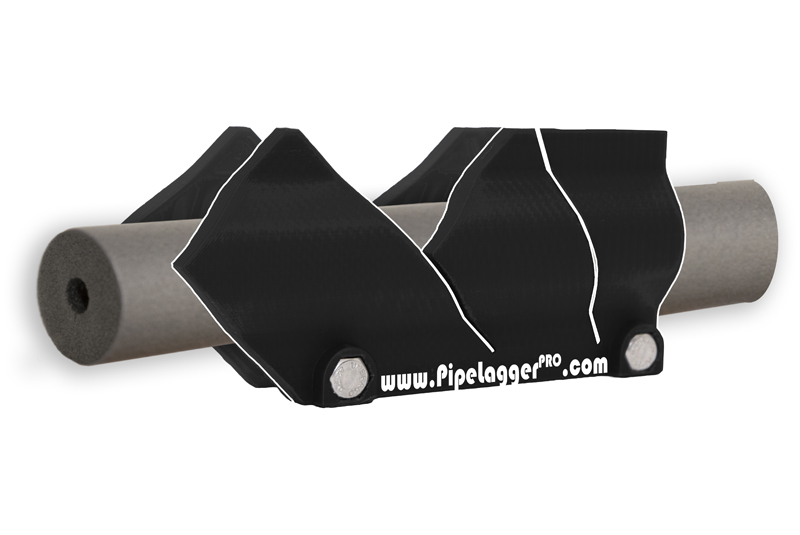 PlumbPal
The company will be showcasing a number of its popular products, including:
Drip stoppers – Universal stepped rubber bungs allowing the removal of radiators, boilers, tanks and cylinders without any mess.
Syphon Sucker – Prevents cross contamination from a plumbers hose pipe when de-commissioning equipment, such as breathing in bacterial vapours or stagnant hazardous fluids.
Pipe Lagger Pro – A multifunctional pipe insulation cutting system designed to remove guess work and allow the end user to 'execute a perfect finish on every job'.

Wiseman Group
The company manufactures a range of branded and speciality products for use in a broad cross section of industries. Amongst a large range of brands, products such as Dambuster and Everad help to maintain water supply and heating, whilst Brickie and EverFree offer organic alternatives to traditional building chemicals. Its ThermoBoost range offers installers an energy saving heating system additive, in order to maximise the heating capability and overall performance of any water based heating system. Everflux, meanwhile, is the company's popular water soluble flux paste low odour formulation, which is available in 80 and 250ml sizes.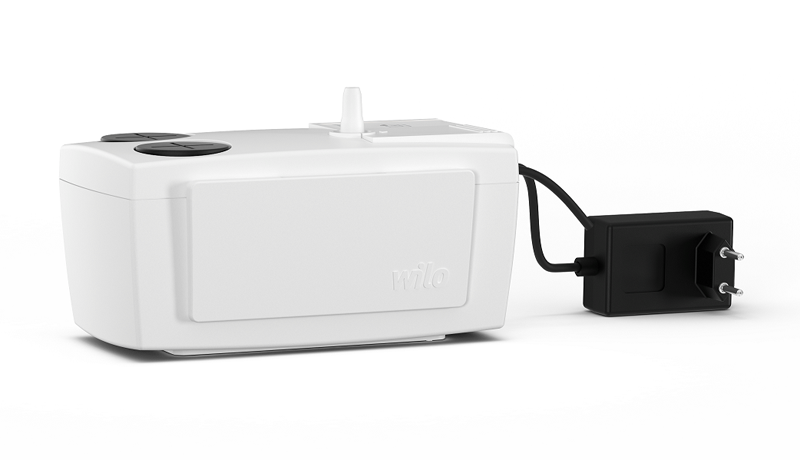 Wilo
Offering a wide range of pumps for all applications, Wilo UK will be showcasing its latest products. The company manufactures a variety of pump solutions, from small domestic circulators, to large commercial pumps and pumping systems. The company offers its Wilo-Plavis 013-C pump, which impresses with its low power consumption, easy installation and rapid maintenance. The Wilo-Yonos Pico is also a popular choice. The company believes it is a visible symbol for a new generation of high-efficiency pumps for heating and air-conditioning systems in homes.