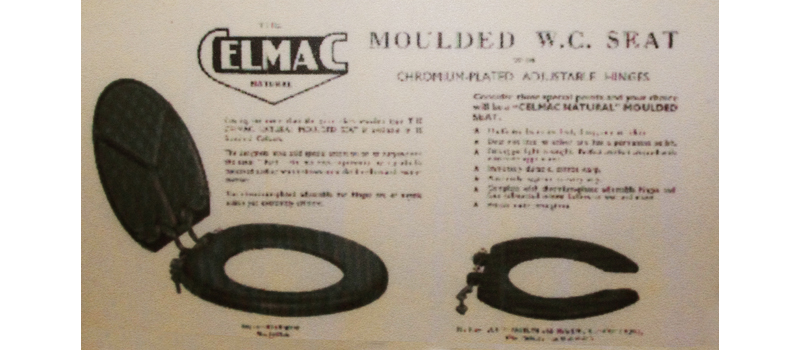 Celmac Wirquin is celebrating its 125th anniversary with a variety of promotions and events throughout 2015.
The brand is one of the leading toilet seat manufacturers in the UK, historically renowned for the 1930s black school seat with the gap in the front (Crescent), as well as setting the BS1254 Type 1 (Sonata) and the BS1254 Type 2 (Emerald), which are still manufactured at its Doncaster-based plant.
Celmac, originally known as Robert Mcard Ltd (after its founder) has been producing toilet seats since 1890. Over 1m pieces are now produced each year to meet a wide range of design and technical specifications.
Spot the oldest seat
Just for fun, installers are being asked "have you seen the oldest Celmac toilet seat around?" A Saxon seat from the 1970s has already been spotted but have you seen older ones? Tweet your photos and details of where you've spotted them to @phpi or email them to [email protected]