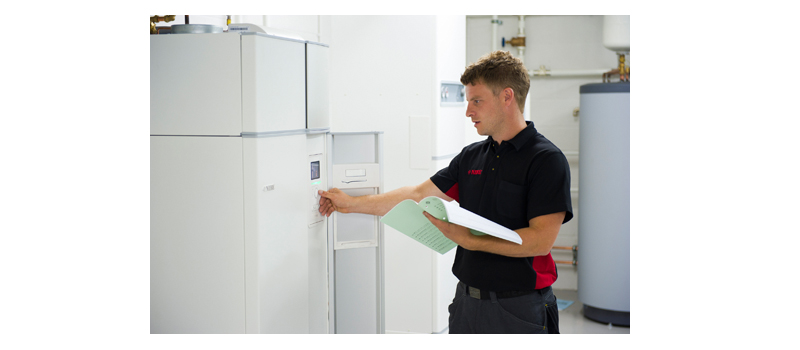 In a move to expand its nationwide network of skilled installers, NIBE has opened its fourth UK training facility at an existing NAPIT Training centre.
Launched in partnership with NAPIT Training, courses at the South West Electrical and Renewables Training Centre in Bristol will cover NIBE's market-leading air source and ground source heat pump ranges, as well as its pellet-fired biomass boilers.
Catering for both experienced and novice plumbing and heating professionals, training sessions at the centre are designed to deliver all the skills and information needed to carry out NIBE installations to the highest standards of quality. Air source and ground source heat pump courses will be available at both foundation and intermediate levels – spanning design, installation, commissioning and servicing – and the centre will also have the facility to offer in-depth biomass training.
Phil Hurley, Managing Director at NIBE, says: "2015 has already been a very exciting year for NIBE on the training front. Our training offering at the NAPIT Training centre in Bristol is the second to launch this year alone, following the opening of our Essex centre in February. As demand for sustainable, cost-effective and futureproof heating systems continues to grow, the renewables industry must grow with it – and as a leading manufacturer, at NIBE we have a responsibility to ensure there is a skilled workforce in place ready to rise to the challenge.
"Our commitment to helping installers nationwide deliver the best possible results for their customers – and make the most of the commercial opportunity at hand – is stronger than ever, and continuing to expand our training offering is a crucial part of this."
The Bristol facility is fully equipped with a variety of NIBE renewable heating technologies, control systems and hot water storage solutions – including a 16kW F2040 air source heat pump, a 5kW F1145 ground source heat pump, a Pellux 100 biomass boiler and a VVM 320 indoor controls unit. With training sessions focusing equally on theory and practical elements, installers will benefit from hands-on experience as well as gaining valuable expertise.
NIBE product training is also available at three other locations across the UK: PROCAT (Basildon), South Lanarkshire College (East Kilbride) and at NIBE's flagship training centre in Chesterfield.
For more information or to book a NIBE training course, please visit www.nibe.co.uk.