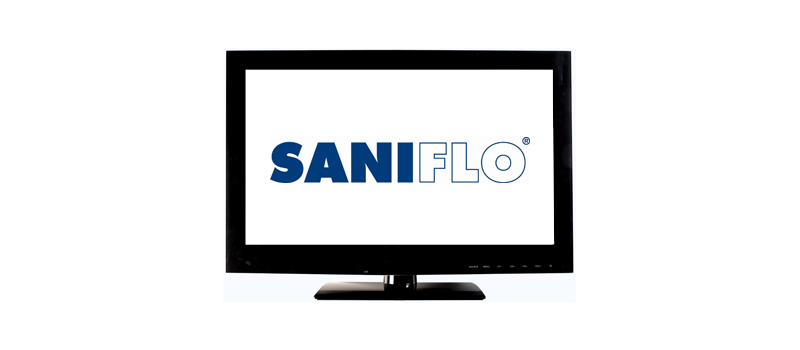 Saniflo is kicking off the new spring season with a TV ad campaign demonstrating how easy it can be to have an additional bathroom anywhere a water supply can reach.
Running throughout March, the 30-second ad will air more than 2,000 times across multiple channels with many primetime slots on ITV3 alongside some of the nation's favourite programmes including Heartbeat, Rosemary and Thyme, A Touch of Frost and Murder She Wrote.
The ad depicts the problem of creating additional bathroom facilities in a UK home. A series of images shows a range of Saniflo products that can provide an extra bathroom anywhere a water supply can reach without disturbing the flooring, making the process quick, easy, cost effective and hassle-free.
Customer Services and Marketing Manager Ann Boardman comments: "Saniflo is no stranger to TV ad campaigns. It's a worthwhile investment to support our trade customers by educating homeowners in the possibilities available to them when it comes to creating extra wet facilities in the home."