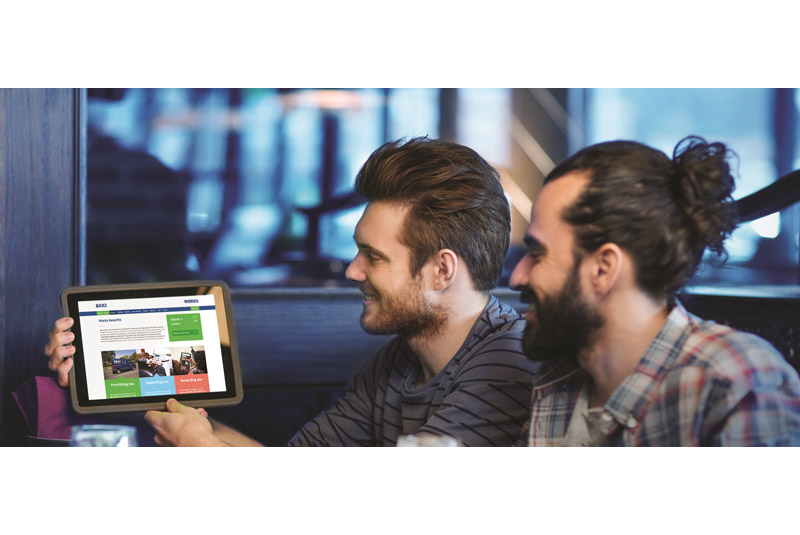 Installers keen to make 2016 a better year for business are set to benefit from a revamped loyalty scheme from Baxi, complete with new easy-to-use features.
Designed using feedback from installers, Baxi Works now offers a wider range of benefits, meaning that loyal installers will get more out of the scheme than ever before.
Once registered, installers will have access to the new Baxi Works website, which now includes an exclusive error code look-up function complete with installer fixes – making revisits faster and more efficient.
Once they have installed a boiler, Baxi Works installers will be able to set up automatic, personalised service reminders for homeowners, helping to secure repeat business in the future.
The package of benefits also brings together a number of online initiatives to address the needs and wants of installers, including the ability for consumers to review an installer on the Baxi website, and the option for the installer to hide their details if their diary is busy or they are away from the business.
At the same time, installers can complete free Gas Safe notifications, register warranties, and claim loyalty points in a few simple steps.
With reputation ranking as a top priority for any heating engineer, Baxi Approved Installers can also benefit from same day engineer call-outs for in-warranty boilers.
The Baxi Works website also includes a new dedicated discussion forum where members can share hints, tips and advice with fellow installers, and an information hub where members can order and download marketing collateral including literature and van livery.
David Cook, Sales Director at Baxi, said: "Our loyalty scheme has always been about rewarding, prioritising and supporting the installers that fit our products. But in designing the new look Baxi Works, our aim has been to do that even more effectively, saving our installers time, money and hassle.
"Features like same day engineer call out for in-warranty boilers offer installers a genuine competitive advantage when they are quoting for jobs. On top of that, our priority number for Baxi Works installers is charged at local rate and answered within 30 seconds – so it's a fast and reliable way of calling for backup should they need it.
"Perhaps most importantly, we have made it easy for any installer to join, no matter how big or small they are.
"We hope that installers enjoy getting to know all the new and improved benefits of Baxi Works and look forward to receiving their feedback."
Installer Mark Sheppard, who owns Ipswich Plumbing and Heating, said: "I find the new website really simple to use. You can register boilers on your smartphone or tablet and that way you can complete the Gas Safe notification and warranty on the go, rather than having to wait until you have time in the office."
For more information and frequently asked questions, please visit www.baxiworks.co.uk.