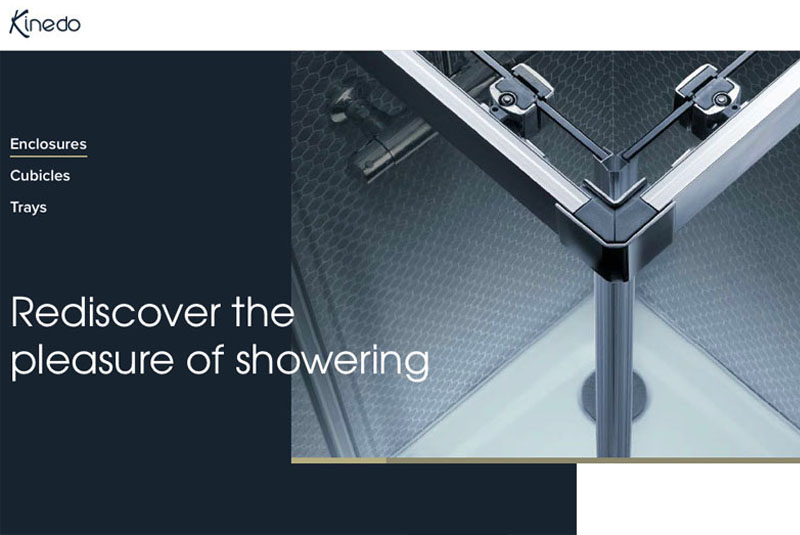 Saniflo has announced a new website for the Kinedo brand of shower cubicles, trays and shower enclosures.
The website has a contemporary design and feel, plus access to information for consumers wishing to find out more and upgrade their bathrooms.
The layout is said to make it easy to search and find products, while installers may find the new site's 'Expert Centre' particularly helpful.
The website is easy to navigate and allows users to search by product category of shower enclosures, shower cubicles and shower trays and also includes sections on accessible showering, plus the configurator for the walk-in shower baths, brochures and a blog offering useful tips. Visitors can also locate their local supplier or request a call back from a Saniflo representative.
Saniflo UK Head of Marketing and Product Development, Ann Boardman, comments: "The new website is super easy to navigate and understand, for both homeowners and industry professionals. It contains everything you could wish to know about the quality and versatility of the range. The blog offers homeowners creative ideas for the use and installation of products. It has never been easier to understand the features and benefits of the range of shower cubicles, shower enclosures and shower trays."