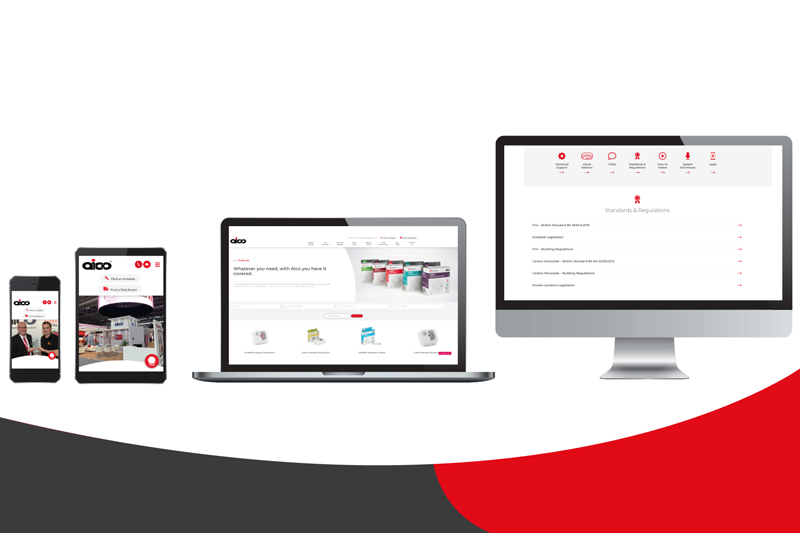 Aico has launched a website built around customer feedback in order to enhance its customers' experience.
The company spent a significant amount of time listening to its customers about what works well for them and what they would like to see going forward.
One of the key features of the new site is being able to search for products via new, easy to use filters such as Series, Technology, Power Sources and any Accessories that may be needed, as well as a specific product search function.
The site is also built around an easier navigation system, aiming to make it as easy as possible for customers to find what they need as quickly as possible. Michelle Duffy, Sales Office Manager at Aico, comments: "It is important to us that our customers can navigate their way around our website with no complications. The feedback process was vital to us to make this process as easy as possible."
An events calendar has been added for customers to see where Aico will be exhibiting in advance of each show.
With the recent updates to Legislation, the 'Technical Support' page needed to be clear and informative. Andrew Speake, National Technical Manager at Aico, states: "Supporting our customers with best practice is essential and, with the latest changes to BS 5839-6:2019, we have provided these changes on the website in a clear format."
Key elements of the services that Aico provides have also been brought to the very front of the website, making it easier than ever for customers to find important things such as how to become an Expert Installer.