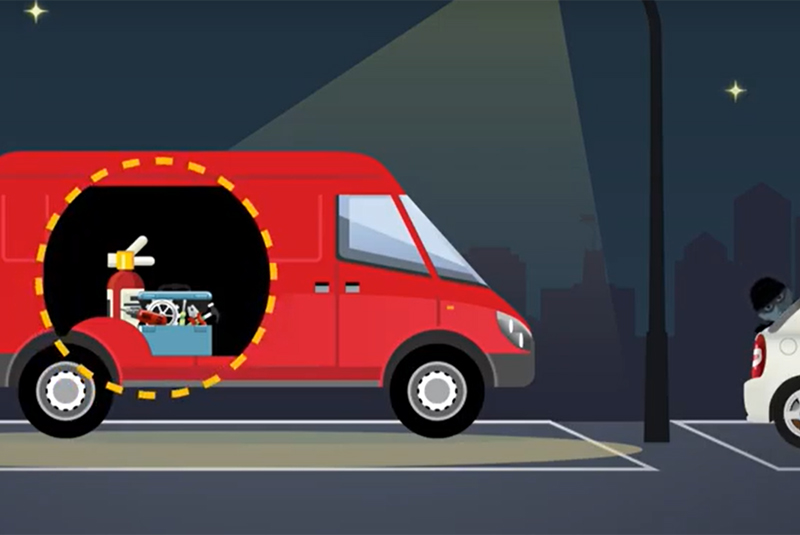 More than £83million worth of tools have been stolen across England and Wales in the last three years, new research from Direct Line for Business has revealed. This equates to £83,500 of equipment going missing every day.
Despite reporting these incidents to police forces, just 3% of the tools are ever reunited with owners, meaning tradespeople across the country have lost more than £80 million worth of tools.
Since 2017, an estimated 217,000 tools have been stolen, with a third of these reported in London. Yorkshire and Humberside (21%) and the North West (12%) also account for a substantial proportion of stolen tools.
Number and percentage of tool thefts per region from 2017 to 2019
Region
Estimated number of incidents of tool theft, 2017-2019
Number
Percentage
London
71,995
33%
Yorkshire and Humber
46,329
21%
North West
27,072
12%
East of England
19,313
9%
South West
17,376
8%
North East
14,876
7%
East Midlands
11,870
5%
West Midlands
5,837
3%
Wales
2,325
1%
South East
No data
No data
England and Wales total
216,992
100%
Source: Direct Line for Business 2019
It is also expected that these figures could be higher as no police forces from the South East, which accounts for a sixth of the population, responded to the FOI request. Based on overall UK figures, this means that the actual figure could exceed 260,000 tools going missing.
When it comes to where the tools are taken from, 28% are stolen from vehicles, while 20% are taken from private residences and just 10% go missing from worksites or places of business. The average value of a reported stolen tool is £385, meaning the overall figure to the industry could be substantial.
In response to this issue, Direct Line for Business has launched 'Overnight Tools cover,' which carries an additional premium, insuring customers' tools in a locked vehicle overnight.
Nandita Borkakoti, Product Manager for Tradesperson at Direct Line for Business, said: "Our analysis shows that tool theft is proving to be a real issue for tradespeople across the UK. It is not only the inconvenience of having to get new tools, but tradespeople could also be missing out on work if they do not have the correct equipment to complete a job.
"We have recently enhanced our tradespeople policy to offer overnight tool theft cover from a vehicle as an added extra. We hope this will allow peace of mind and prevent too much disruption to the working day for our customers should the worst happen."
Direct Line for Business has migrated its tradesperson insurance to an enhanced online sales platform. The system is designed to give power back to the consumer and allow them to build the right policy meeting their specific insurance needs, with all the benefits of purchasing direct rather than through a broker.
For tips on how to keep your van and tools safe, click here
For more information about Direct Line for Business' trade insurance, click here