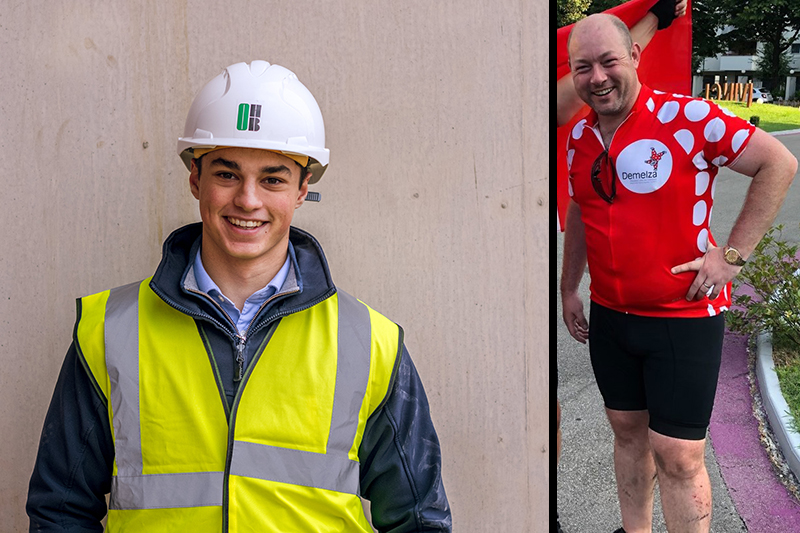 Supporters of the Lighthouse Construction Industry Charity are going the extra mile in the ultimate test of mental and physical endurance for Mental Health Awareness Week.
The charity has 60 cyclists competing in their three day 'On Yer Bike' event, which covers 210 miles of fantastic scenery from Leitrim to Killarney in Ireland. That scenery also comes with a lot of hills!
At the same time, the charity also has 50 people competing in the epic '4 Peaks' challenge, taking on the highest mountains in Scotland, England, Wales and Ireland in a 48-hour window – scaling Ben Nevis, Scotland (1,345m), Helvellyn, Lake District, England (950m), Snowdon, Wales (1,085m) and Carrauntoohil in Ireland (1,038m).
These events were originally planned for 2020 but were cancelled due to COVID-19.
Bill Hill, CEO of the Lighthouse Construction Industry Charity, said: "Having to reschedule was obviously very disappointing, but the opportunity to hold these events during Mental Health Awareness Week was simply too good to miss. All of the participants are from construction and we know that many have very personal motivations as to why they are taking part. Some have had their own issues with mental health and sadly, others have even lost friends and colleagues to suicide. This is the ultimate test of both physical and mental stamina and the amount of support that people are receiving is truly amazing."
Stephen Gallagher, Property Manager at the Gallagher Group was the inspiration behind the On yer Bike challenge and added: "The Gallagher Group have been big supporters of the Lighthouse Club for many years, so when we discussed the idea, admittedly over a few beers, I had to take part! The Lighthouse Club Charity does a huge amount of work to support our construction workers and we need to make sure that they can continue their important work. Taking part during Mental Health Week will be very poignant as so many in the industry  are battling with their own mental health journeys. As I cycle, that is what will motivate me and if the sun could shine as well, that would be perfect!"
Logan Price, an Assistant Site Manager with O'Halloran & O'Brien Ltd who is taking part in the 4 Peaks challenge, said " As a result of my own mental health issues, I became motivated to embark on a personal challenge in order to raise money for mental health awareness specifically for those who are working in the construction sector. I know the subject of mental health in construction largely continues to remain an unspoken topic and this needs to change,  I've had a huge amount of support from everyone, both with my own mental health and in supporting me on this challenge. I've been training hard so I'm ready to go!"
If you'd like to get behind everyone taking part then you can donate at the links below
On Yer Bike
4 Peaks