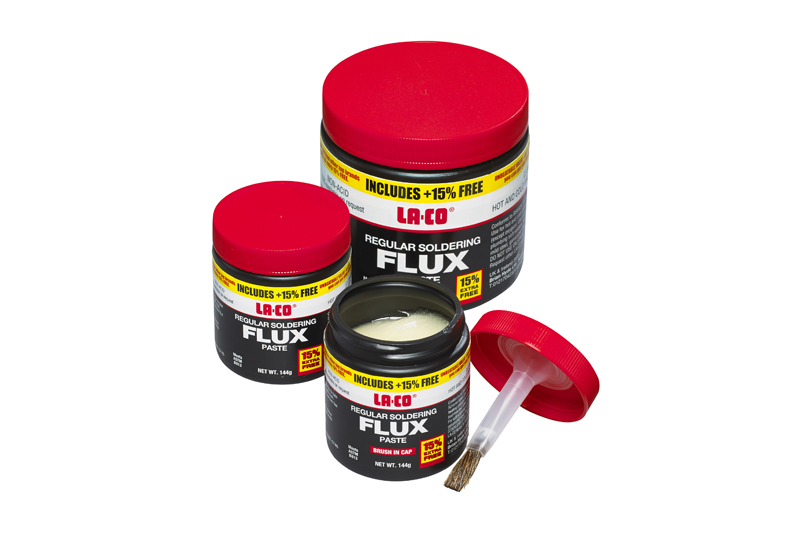 LA-CO Flux has announced it latest campaign which will offer 15% extra free on special promotional packs until the end of November.
Non-acid, non-toxic and lead free, LA-CO flux is a paste which should be applied to pipes when soldering. Aiming to put safety first, LA-CO Flux is described as an efficient, water-soluble flux solution for both potable water and gas applications.
Running from 1 October to 30 November, installers will need to look out for special packs of LA-CO flux, which will include a flashed yellow promotional label.
UK-WRAS approved, LA-CO Flux is supplied exclusively in the UK by Hyde, and is the an all-weather solution for all copper soldering.