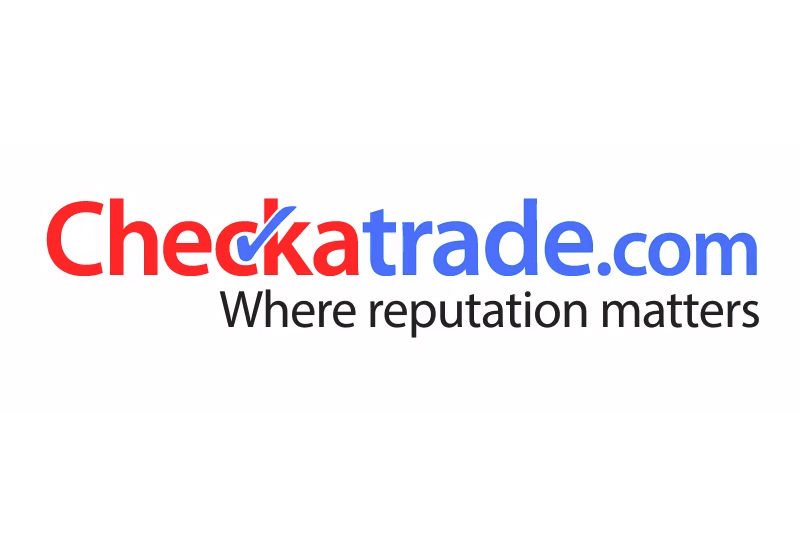 Stuart Duff puts the questions to Richard Harpin about HomeServe and Checkatrade.
You recently posted an open letter on Facebook seeking to address some of the concerns that tradespeople have had about the situation with HomeServe and Checkatrade. For those who aren't aware, could you summarise the relationship between the two brands.
I'm the Founder and Chief Executive of HomeServe – a company I launched in 1992 to remove rogue traders, poor service and rip off charges with regards to plumbing and heating services. As many will be aware, Checkatrade has a similar back story.
In a bid to expand our offering and create a single online source to help with home emergencies, repairs and improvements, we explored avenues to build our business. I met with Kevin Byrne, founder of Checkatrade, who demonstrated how the brand is the market leader in this space.
That's why HomeServe acquired 40% of Checkatrade in 2016, with us taking the remaining 60% in late-2017. The two businesses will remain separate and operate with different teams.
Checkatrade's price rises have raised a few eyebrows. How would you justify the decision?
Checkatrade's previous membership was a "one size fits all" mechanic. Members made it clear that our previous flatline rate did not consider that different members are able to generate different values from the membership and this is not fair.
We have restructured our membership costs to introduce an element of fairness, which takes into account that every business is individual. Every member is different – for example, a large building company would have the opportunity to generate more work (and therefore higher revenue) from a Checkatrade membership than a small window cleaning business.
The prices we are charging are only between 0.8% and 1.6% of the job value – significantly less than most of our competitors. In addition, a business decision was made to make 12-monthly direct debit payments standard – this enables members to spread the cost over the full year of membership.
We trust that what we are doing is fair and that we will be able to provide all our members with excellent value for money and great business support.
Could you outline how the Managed Contacts concept works?
To explain, Managed Contacts are unique phone numbers and email addresses allocated by Checkatrade to members' web and directory public profiles. These numbers will re-direct consumer enquiries to their phone numbers and email addresses.
We believe Managed Contacts are a great benefit for members as they are measurable and will give clear visibility of the contact members are receiving as a direct result of a Checkatrade profile.
They will also help us make sure that members are charged a fair price by Checkatrade – a price which reflects the amount of business they are getting from their membership, allowing them to make a more informed decision when it comes to their renewal.
We trialled Managed Contacts in the Central West area of England and from this, we know that our members experienced an average of 28 contacts a month. We also protected our members from two high-volume spammers attempting to email and phone our members.
Following a very positive and productive meeting with a selection of our members recently, members will be able to choose whether to implement Managed Contacts onto their account as and when it rolls out in their region.
What exactly is Checkatrade Now and how can tradespeople sign up?
Checkatrade Now is a new solution for consumers to find a member when they have an emergency. This service is currently in testing in the Hampshire area. When launched, we believe it will generate more work overall for our members.
When a job becomes available, trades registered to our Checkatrade Now service will be alerted. If they have the availability, the first member to accept the request will get the job and be put in contact with the consumer in need. The 24/7 service aims to connect the customer with a vetted and registered tradesperson within five minutes.
There has been concern for some time that, while consumer feedback may highlight some important qualities in tradespeople, the public is simply not equipped to make an assessment of the standard of work that's carried out. What plans do you have to ensure that your members can be judged on the quality of the work they produce rather than simply their timekeeping and demeanour?
All Checkatrade members are thoroughly vetted before they are displayed on our website. They have to pass a rigorous verification process, something we're really proud of, which includes providing a minimum of five references and having their qualifications and public liability insurance examined.
Over the years, our vetting requirements have been improved and adapted to keep up with government legislation and current laws as well to keep up with our own high standards. It has proven to be the most significant way of stamping out rogue traders.
As every customer is different and each job unique, only the customer will know what they are looking for. The reviews highlight how each business has performed in common areas of consideration such as time keeping or value for money; this equates to the points-based ranking system on the site. Consumers are also able to post additional comments and feedback.