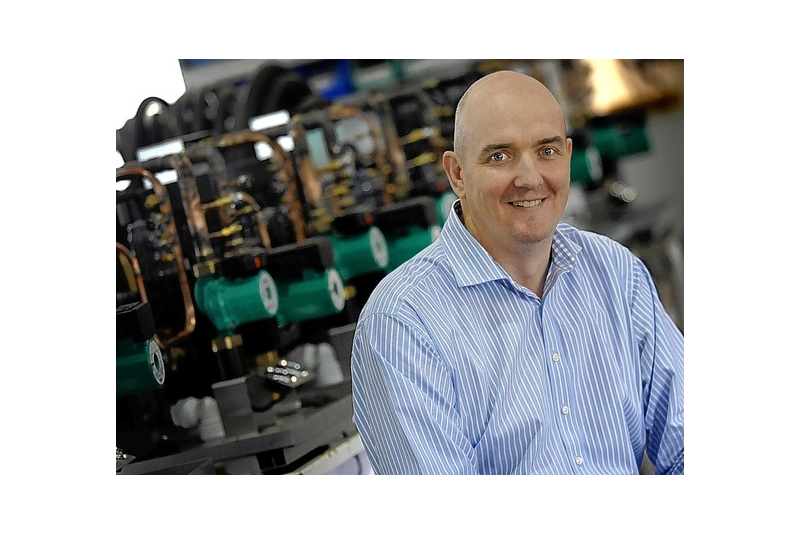 The reforms to the Renewable Heat Incentive (RHI) regulations have successfully been passed through Parliament and came into effect on 22 May 2018.
Impacting both the Domestic and Non Domestic RHI schemes, the reforms are said to redress payment eligibility and will introduce new policies covering metering of heat pump performance, tariff guarantees and shared ground loops.
The reforms will also extend the RHI's budget management mechanism until the end of 2020/21.
Kensa Heat Pumps, have summarised what the reforms mean for ground source heat pump installers as well as system owners:
Shared Ground Loops (SGLs)
Without doubt, the most significant change will be the decision to base Non Domestic RHI payments for residential properties linked to shared ground loops on the deemed heat consumption taken from the property's Energy Performance Certificate.
This arrangement is said to mirror the previous policy for stand-alone ground source heat pump installations supported by the Domestic RHI, and hopes to give certainty to system owners.
Simon Lomax, Managing Director of the Kensa Group, explained: "This refinement is long overdue.  Thankfully, we can finally stimulate increased deployment in line with the ambition detailed in successive carbon budgets and multiple Government publications. In many cases, shared ground loop systems will benefit tenants who are living in fuel poverty as landlords can now invest with confidence and deliver systems which offer the lowest running costs. And the falling carbon intensity of electricity generation means the carbon emissions linked to ground source heat pump installations has never been more appealing with further savings forecast."
Other changes to the Non Domestic RHI include:
Introduction of tariff guarantees
A tariff guarantee is said to allow applicants to the Non Domestic RHI to secure a tariff rate before their installation is commissioned and fully accredited on the RHI. Preliminary applications are now available for Ground Source Heat Pumps with a capacity of 100kWth or greater.
Introduction of mandatory electricity metering for heat pumps in domestic properties on shared ground loop systems in the NDRHI
The Domestic RHI also features a number of changes which will include:
Introduction of Assignment of Rights
From June 2018, households can assign their rights to RHI payments to investors; the householder could benefit from a fully funded installation and low running costs, and an investor benefits from the RHI income.
Introduction of mandatory electricity metering for heat pumps
As with the new policy under the Non Domestic RHI for domestic properties on SGLs, this change will be introduced with the aim of helping consumers monitor the performance of their heating system and to provide a better understanding of the heat pump system's electricity usage.
The regulations are also said to reflect Government's intent to allocate more of the RHI budget to heat pump installations.
As well as supporting heat pump technology, the regulations will also impose more stringent eligibility criteria for many applications previously supported by biomass installations, including wood fuel drying, waste drying or processing, and domestic swimming pools
Simon concluded: "Ever since I gave evidence to the Select Committee in 2013, Kensa has strived to highlight some of the unwelcome issues linked to the widespread deployment of biomass boilers. It is now clear that Government is belatedly acting on these issues and the recent Clean Air Strategy consultation finally poses the question whether biomass installations in urban areas should even be eligible for the RHI given the associated air quality issues."