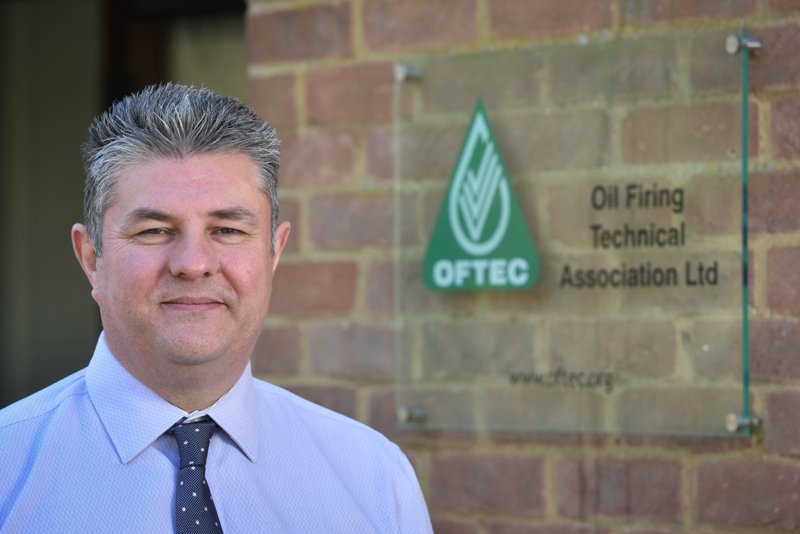 OFTEC has announced that the Government report on the effectiveness of the Renewable Heat Incentive (RHI), endorses its concerns surrounding the carbon reduction initiative.
The authoritative study, released by the House of Commons Public Accounts Committee (PAC), found the scheme failed to meet its objectives or provide value for the £23 billion expected cost to tax payers.
The committee stated that the RHI 'simply does not work for households and businesses unable to pay the high upfront costs of renewable and low-carbon heating equipment'.
Since the domestic RHI was first launched in April 2014, OFTEC has warned that take up of the scheme will remain low as most consumers can't afford the substantial initial cost of installing renewable heating systems.
The report findings also revealed just 60,000 renewable heating technologies have been installed under the domestic RHI to date. This is said to fall far short of the Department for Business, Energy and Industrial Strategy's (BEIS) initial forecast of 513,000 new systems by 2020.
The installation of renewable heating systems was also cited by the report, as a further reason for poor take up, an issue which OFTEC is said to have strongly highlighted.
Renewable technologies such as heat pumps often require extensive insulation and/or home improvements such as larger radiators or underfloor heating to work effectively. OFTEC says that the report therefore concludes that consumers are likely to 'continue favouring natural gas and oil boilers, which remain relatively cheap, easy to install and continue to be extremely popular across country'.
As a result of low participation, BEIS is said to have cut back spending on the RHI from its initial target of £47 billion to £23 billion and the scheme is now expected to make a significantly smaller contribution to the UK's renewable heat and carbon reduction obligations which have been cut by 65% and 44% respectively.
OFTEC CEO, Paul Rose, commented: "The domestic RHI, in its current form, is not fit for purpose. As the PAC report clearly states, government has failed to understand what consumers want and the barriers to participation.
"Households urgently need access to more affordable and practical low carbon heating solutions. This is especially true for those living off-gas grid where properties tend to be older with the lowest EPC ratings and so are harder to treat. Incidences of fuel poverty are also higher in rural areas, making cost an even more crucial factor."
The report is also said to have highlighted that some RHI-funded installations actually contribute to air pollution. More than 28,000 biomass boilers are said to have been installed under the scheme to August 2017 at a cost of £861 million in payments. Yet these systems burn wood and produce smoke which can be damaging to air quality. Solid fuel appliances, which include wood burning stoves and biomass boilers, are reported to cause 38% of particulate pollution.
Paul concluded: "If the RHI is to continue post 2021, it must be radically overhauled. BEIS has already suggested the introduction of 'assignment of rights' to help tackle the issue of high upfront costs, whereby a third party would pay the installation costs of the technology in return for the RHI payments.
"This would be a positive step which could work for some households but we back the PAC's recommendation that this idea would need to be thoroughly tested before implementation with a clear strategy to manage risks.
"Any new revisions of the RHI should focus on providing the maximum benefit for the least expense. As part of this, we recommend the government recognises the potential development of a low carbon liquid fuel as an alternative to kerosene. OFTEC is working closely with both industry and government to bring a liquid biofuel to market which could provide a cost effective, practical and futureproof solution for both consumers and policy makers.
"Too much money has been wasted to date on ineffective 'green' schemes. Now is the time to look seriously at the challenge, what consumers actually want and need and how valuable government resources can be channelled to best meet these requirements."