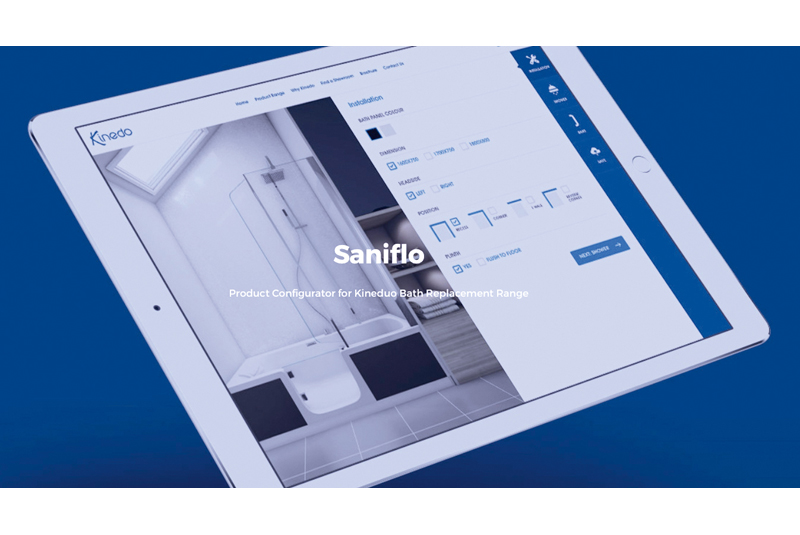 Saniflo has launched an interactive configurator which will enable customers to choose the most appropriate option from the Kinedo bath range.
Available on the Kinedo website, the configurator can be accessed through a computer, tablet or mobile giving installers the option to use while on site.
The Kineduo bath will now be available on the configurator which, due to its customisable features such as glass bath panels, grab rails and other options, used to require manual adding. Due to this multitude of different options available, Sanfilo was therefore unable to create a photo for every possible specification available in the range.
However, now with the configurator, users will be able to pick the right specification and view an image of the final product with the option of downloading a printable pdf.
Visitors to the site will also be able to find a local registered Kinedo installer and can email through the required specification to obtain a quote for the supply and fit of the bath.
Click here to access the configurator.