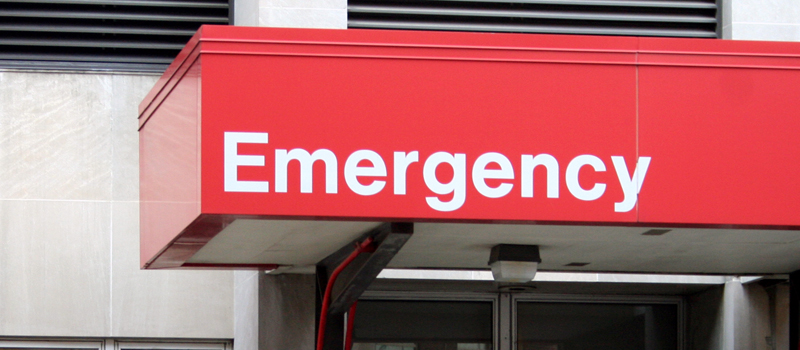 Four people are treated for carbon monoxide poisoning in English hospitals every day, according to figures obtained under a Freedom of Information enquiry by CORGI HomePlan.
As part of its drive to increase public safety through greater CO awareness, CORGI HomePlan submitted FOI requests to every hospital trust in England in order to discover the true extent of poisoning cases being treated.
Of the 1,798 people who attended A&E departments with suspected CO poisoning, 1,563 (87%) required treatment, with more than one in five (367) requiring hospitalisation.
165 hospital trusts responded to the request, and a further 17 were unable to supply figures to CORGI HomePlan, suggesting that the problem may be even greater.
The figures reveal that it is many of the most vulnerable in society who are falling victim to the gas known as the 'silent killer'. Of those who received treatment in 2014, 360 were children and 192 were aged over 60. New laws requiring landlords to install CO alarms in rented properties were introduced in October last year, which should lead to a reduction in the 174 18 to 25 year olds who were treated in hospital for CO poisoning in 2014.
The stats received from NHS Trusts do not include incidents where fatalities occurred before any treatment could be delivered. In 2014, an estimated 50 people died from carbon monoxide poisoning in the UK.
Recent high profile cases have raised awareness of carbon monoxide and encouraged the public to think about safety and prevention.
In November 2015, Michael Travers died at a holiday chalet in the Scottish borders from a carbon monoxide leak, while his wife and son were overcome by fumes and left critically injured.
The parents of Christi and Bobbi Shepherd, who died while on holiday in Corfu after a boiler leaked carbon monoxide in their hotel, have launched the Safer Tourism Foundation, with the support of MPs from all parties, to raise awareness of travel risks, in particular the dangers of carbon monoxide.
However, the dangers at home are just as real in many households. Latest figures from industry body the Gas Safe Register estimates that one in 11 boilers in the UK is unsafe, while only half of UK homes have a carbon monoxide alarm.
GP Dr Helen Webberley has treated many patients with the symptoms of carbon monoxide poisoning and warns of the damage that long-term exposure to the gas can lead to, such as brain damage: "People should not think there is a safe level of poisoning, as exposure to the gas over time, even at a low level, can lead to brain damage. Everyone must be vigilant to symptoms which include dizziness, headaches, breathlessness and loss of consciousness," she says.
Kevin Treanor, director of CORGI HomePlan, adds: "The tragic stories we read about carbon monoxide poisoning are just the tip of the iceberg. The true extent of poisoning across the country is much higher, as this data proves.
"Carbon monoxide is indiscriminate; everyone must protect themselves.
"Regular servicing of all gas appliances is the only way to ensure that boilers, cookers and fires are all working safely, and that's why the role of Gas Safe Register qualified engineers is so important. Meanwhile, a CO alarm provides a first line of defence against any leaks and can be packed into a suitcase while travelling, too. Every home should have at least one and we would encourage engineers to be promoting these where necessary."
Chris Bielby, Chairman of the Gas Safety Trust, said: "It is unsurprising that the number of people going to A&E is higher than previously thought. Add to that people who may have been missed due to the difficulties in diagnosing CO poisoning, and the real scale of the problem is truly terrifying.
"The Gas Safety Trust is clear that proper installation, correct usage and regular servicing of all combustion appliances together with an audible alarm tested to the standard EN50291 as a back-up, is key to preventing CO poisoning.
"We are working with A&E consultants, GPs, paramedics, midwives and others to carry out research which will identify ways to improve awareness of the symptoms of CO amongst medical professionals and to find ways keep people safe."