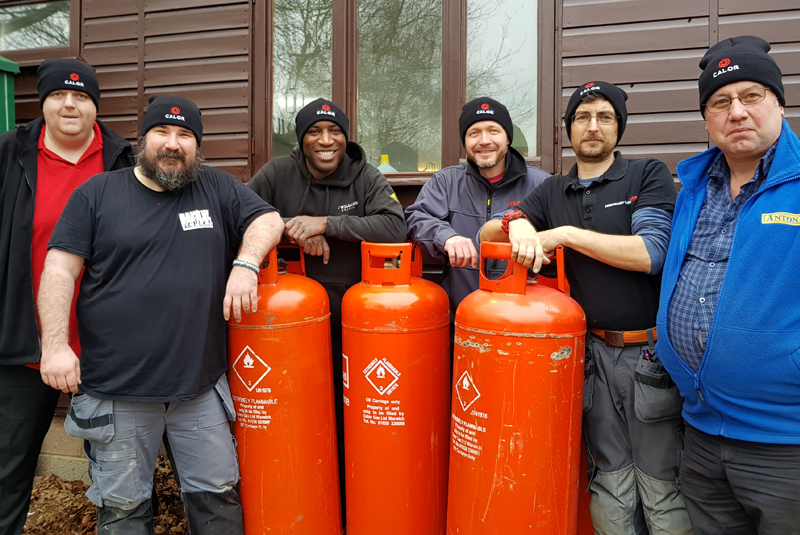 The first Heat for Good charity project was a free heating installation at a Banbury disabled children's charity.
An industry collective, including eight heating engineers from around the UK, has provided a heating system to the Let's Play's children's centre in North Oxfordshire.
Heat for Good – an open membership charity installation programme of industry suppliers and installers administered by Viessmann – saw eight installers give up their time for free to fit products from Viessmann, Calor, QRL, Spirotech, Maincor and others.
Deb Kerrison, Let's Play Project Manager, says: "Our building had no heating in place at all so there was no option to "make do." Without Viessmann and Heat for Good's help, the heating investment would have been huge and eaten into precious funds, which we can now put towards new sensory equipment. The work of the team has been nothing short of a miracle. We are now able to move in and can offer many more children a place to come and play after school, as well as provide support to more parents and siblings."
Darren McMahon, marketing director at Viessmann, says: "Let's Play's move to larger premises has been a significant undertaking and we are very happy to have been in a position to help, not only supplying a free boiler, but facilitating the complementary supply of parts and equipment from industry partners. The real stars are the installers, who came from as far as Brighton and Lincolnshire over two weekends at their busiest time of year, and we'd like to thank them for their commitment to projects like this one.
"Heat for Good has been borne out of a corporate-level desire at Viessmann to continue a formal charity support programme that uses the skills and resources of a collective of installers and heating industry suppliers as a force for good in the community. We aim to undertake a number of similar projects throughout the year. Heat for Good is a flexible, inclusive initiative for companies and heating engineers that want to give something back."
The Heat for Good installers at Let's Play were:
Ian Forbes of Ian Forbes Plumbing & Heating
Andy Brown of ACE Gas & Heating Services
Ben Smailes of P&R Heating Ltd
Jerome Williams of J Williams Plumbing & Heating
Clive O'Malley of O'Malley Plumbing & Heating
Marcus Bull and Connor Jordan of MB Plumbing & Heating
Kevin Bates of Witney Heating Services