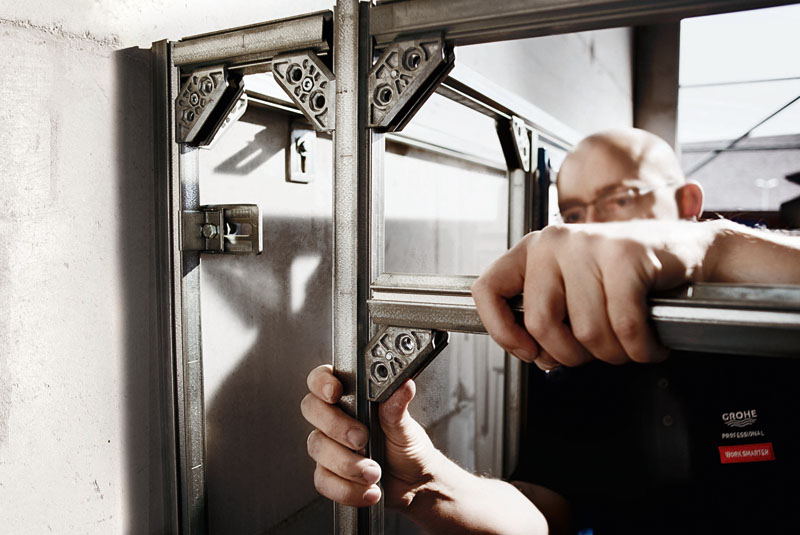 GROHE has announced that its Work Smarter Tour will tour the UK from 10th – 27th May 2016.
The tour will provide information on the latest technologies in the industry, and will also offer numerous other benefits for professional tradesmen.
Expanding personal skills
A key focus of the tour will be on imparting professional expertise, aiming to add value to an installer's day-to-day work life. Visitors will be able to gain insight into Grohe's new products in the demonstration spaces, as well as participate in installation and product training under real life conditions. All training sessions are hosted by qualified Grohe trainers, who will share their best industry tips and tricks. The sessions aim to highlight the numerous advantages of Grohe's Professional scheme, including how its high quality products and services help professionals save time and effort – just what you need to work smarter.
A range of products will be on display in The Cube, including exposed and concealed thermostatic showers, Rapid SL cistern frames, the F Digital Deluxe showering experience with light, steam and sound modules, basin mixers and infra-red mixing taps.
Grohe SMART hits home
Among the services offered is the free Grohe SMART bonus programme. Simply register as a SMART member at the Work Smarter Tour or on the company's website and then use the SMART reader app to accumulate bonus points with every purchase. Your points can be redeemed for attractive rewards from categories such as Work, Multimedia, Living, Garden, Leisure and Accessories. The regular SMART Newsletter provides information about the latest promotions, new products and your personal bonus points balance. Grohe is also running a "Beat the Goalie" competition for anyone who signs up to the scheme throughout the roadshow. Score all four goals to win a football shirt of your choice, while scoring between two and three goals will win either a football or can koozie.
For more information on the Work Smarter Tour in the UK, please email [email protected].