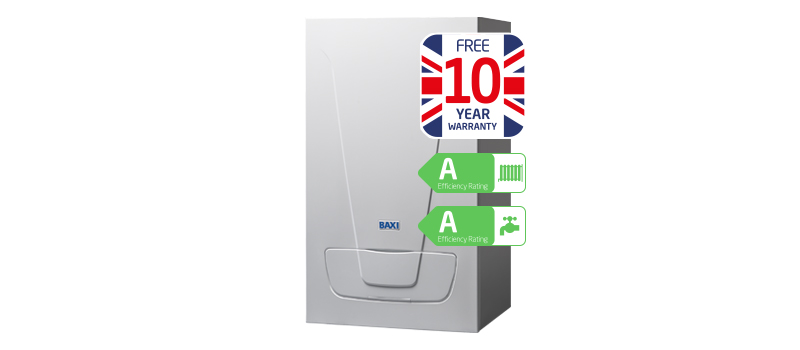 Baxi is set to make 2016 a year to remember, after confirming that the promotional warranties currently offered across its product ranges will be extended into the New Year and beyond.
The offer includes ten year warranties on the Baxi Platinum Combi and Baxi EcoBlue Advance Combi, seven year warranties on the Baxi Duo-tec Combi, Baxi Megaflo System, Baxi EcoBlue + Combi and Potterton Titanium Combi, and three year warranties on the Baxi MainEco Combi, Baxi MainEco System, Baxi MainEco Heat, Main Eco Elite Combi, Main Eco Elite System, and the Main Heat.
The warranties will be available with immediate effect, until 31 December 2016.
The boiler manufacturer says the decision to extend its warranty programme is a result of the build quality of its boiler range.
David Cook, Sales Director, said: "The way we design, test and build our boilers means that our products are more reliable than ever before.
"As a result, we are able to offer householders the peace of mind of an industry-leading warranty, making it even easier for installers to secure new business as we head into heating season."