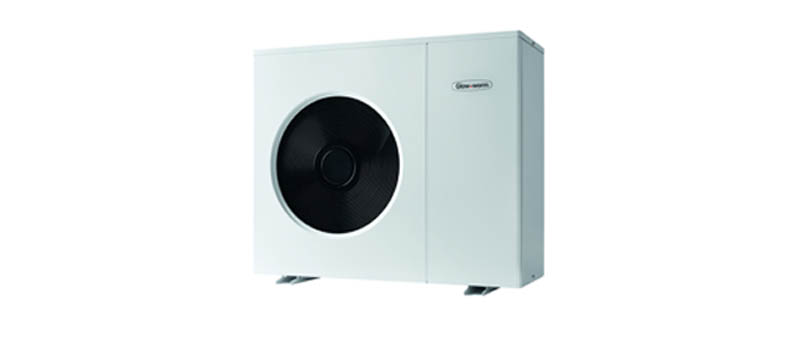 Glow-worm is helping installers stay ahead of the game, with the launch of a series of new heat pump training courses.
The courses will be held at the company's centres of excellence based around the UK and will provide installers with everything they need to know to recommend, specify, install and maintain air source heat pump systems.
Those installers looking to enter the heat pump market for the first time can take advantage of Glow-worm's introductory course, which covers topics such as the benefits of using heat pumps, how to identify suitable specifications, energy legislation and the Renewable Heat Incentive. Installers who already have an understanding of the market and want to expand their knowledge further can register for the level one programme which features key areas like system design and installation and includes 'hands on' training with the current Glow-worm Clearly range of popular heat pumps and controls.
Those who complete level one can then opt into a level two advanced course covering more complex system design, diagnostics and maintenance.
Installers who successfully complete the relevant levels will then be in with a chance of becoming an accredited Glow-worm installer, with the potential to enjoy further business benefits.
Gregg Cole, Commercial Director at Glow-worm, comments: "At Glow-worm we know from our customers that the heat pump market is a growing one, which is why we wanted to develop a training programme that helps to equip them with all the knowledge they need to take advantage of the opportunities it presents.
"Each of our courses has been carefully tailored to address the specific opportunities and issues that installers are facing, whatever their level of experience with heat pumps. Places on the courses are limited, so we encourage anyone who would like to find out more to register their interest now."
Glow-worm's Clearly range of heat pump systems offers a selection of high performing products to suit every domestic requirement. Each product utilises inverter compressor technology, and also incorporates a Hydraulic module to eliminate the need for glycol in the entire central heating circuit, making installation even easier. Simple connections on the outside unit provide extra flexibility when citing, whilst easy access to components allow for straight-forward servicing.
Offering to provide homeowners with cost effective heating that generates carbon savings of up to 40%, the Clearly Heat Pump range is also MCS accredited, meaning homeowners can also apply for additional funding under the Renewable Heat Incentive.
To find out more, or to register for one of the training courses, visit www.glow-worm.co.uk.