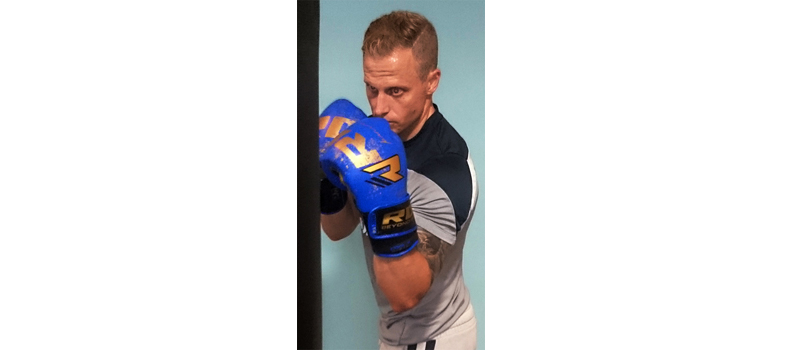 ADEY Sales Manager, Ben Garrett, will be stepping into the ring for a charity boxing match on 19th July.
The Ultra White Collar Boxing event takes place in Maidstone to raise money for Cancer Research UK. Ben has been taking part in training sessions twice a week for eight weeks in a bid to be ready for his maiden bout.
"I've taken part in Tough Mudder, but that was nothing compared to this," said Ben. "I really enjoy taking on new challenges and I'm looking forward to finally getting into the ring now as it's been a tough few weeks. I've never done anything like this before and while I knew it would be hard, I don't think I was quite prepared for just how challenging it's been!"
"We're all fully behind Ben as he prepares for his bout and full credit to him for having a go at one of the toughest sports around to raise funds for such a good cause," said ADEY's Marketing Director, Haimish Mead. "He's put in a lot of hard work and hopefully he'll remember to duck at the right times."
Ben's boxing debut will be contested over three rounds of two minutes with a minute break between each. All the necessary safety precautions are taken and protective head gear is worn. If you would like to sponsor Ben, you can do so at https://www.justgiving.com/Ben-garrett2/.