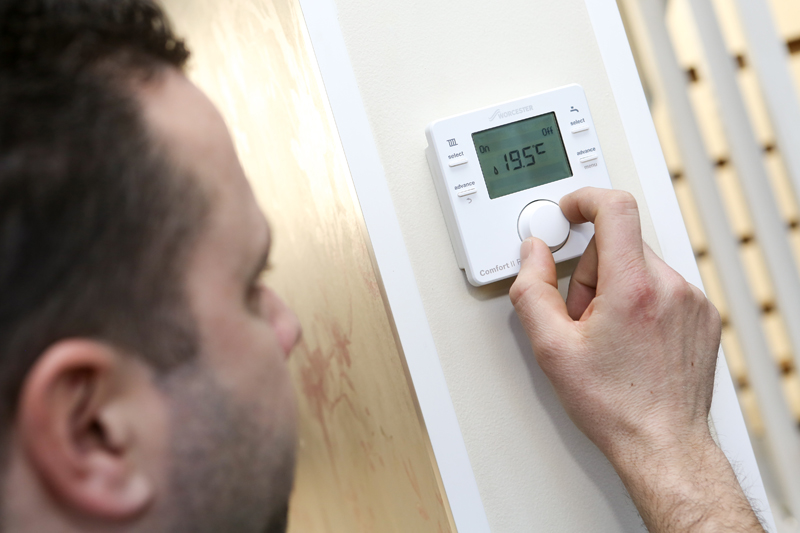 Following the Government's abandonment of a number of its green schemes and figures suggesting renewables aren't performing as well as anticipated, many installers will be asking what efficient alternatives they can suggest to their customers. Martyn Bridges, Director of Marketing and Technical Support at Worcester, Bosch Group, explains why getting the best from boilers remains the most effective solution.
Despite numerous initiatives promoting environmentally-friendly alternatives to gas and oil based heating systems, renewable technologies haven't proved as successful in the UK as might have been hoped. In a forecast from 2010, it was predicted that over 100,000 renewable heating systems per year, probably heat pumps, would be installed into homes across the country by 2015; however, recent sales reports suggest the figure is closer to 15,000.
With homeowners' interest in renewables dwindling, the withdrawal of a number of environmental policies by the Government – which recently shelved its flagship Green Deal policy and reduced funding for the Renewable Heating Incentive (RHI) –casts further doubt on the future of these low emission systems.
Being predominantly electric-based, green technologies have offered a high performing alternative across Europe, where they are much more affordable to run thanks to more plentiful supplies of nuclear energy. Here in the UK, where we still rely on gas and coal to power our electricity, this higher performance often results in higher running costs. Additionally, renewable systems are still amongst the most expensive options. A ground source heat pump (GSHP), for instance, can often cost up to five times the amount of a gas-fired boiler. As a consequence, fewer customers are considering this costly option, especially in emergency replacement situations.
Given that around 80% of houses in the UK were built before 1960, the majority of our properties have not been designed with renewable technologies in mind. Many are solid structures, making cavity wall insulation impossible. These less efficient properties cannot achieve the cost and CO2 savings promised, and although retrofitting may be an option, this can be both an expensive and laborious task.
With the gas infrastructure in the UK so stable, and over 85% of properties connected to it, it is unlikely that we will ever move away from gas completely to rely solely on renewable technologies. As a result, the industry has now turned its focus to improving efficiency in order to offer added value for money. By adding additional accessories and undertaking regular servicing and maintenance checks, installers can help maximise the longevity of traditional heating and hot water systems whilst offering cost saving solutions.
Top tips for boiler efficiency
Don't rush, flush
The first thought of any installer should be to keep the system clean. Flushing and cleansing a system is essential in ensuring a high performing boiler, but is often underestimated. Rather than being a one-off exercise, power flushing or gravity flushing should be regularly encouraged to keep the system in the best condition allowing the boiler to operate as intended, ultimately resulting in greater efficiency.
The special treatment
Likewise, water treatment is required by the Building Regulations with any new boiler and heating system installation. However, this shouldn't be overlooked as part of regular maintenance either. In removing any built-up sediment, which can frequently clog up the waterways in increasingly refined components, installers can ensure heating and hot water systems are able to deliver maximum results and reliability.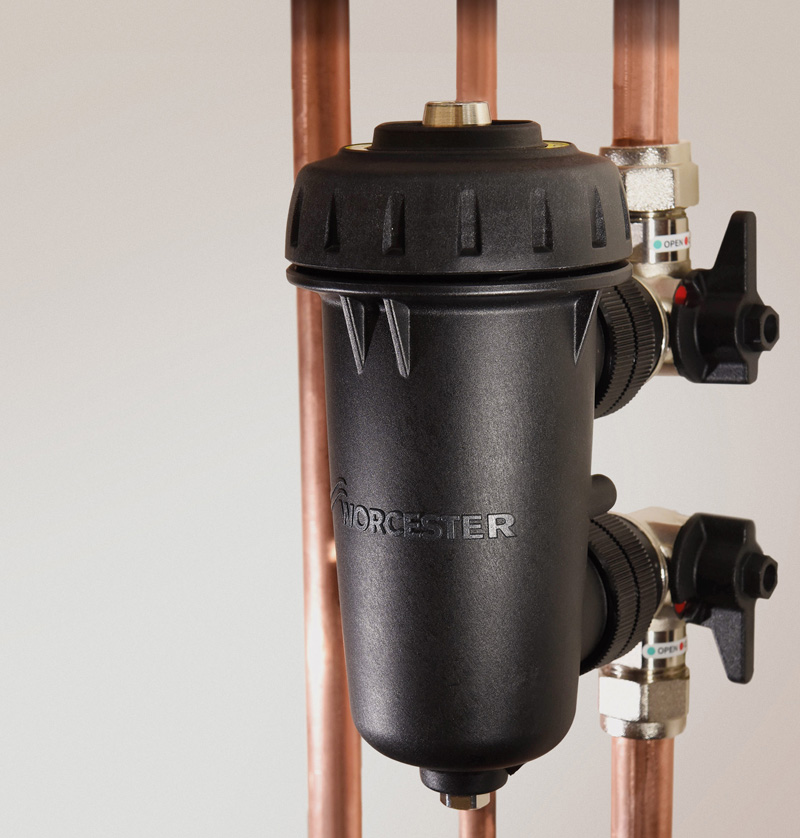 Filter for the future
Once a system has been cleansed, fitting a system filter can provide long term protection by collecting any metallic contaminates that may remain. Cleansing filters are now widely available and can often assist in reduce gas consumption through maintaining a clean and protected system. Worcester's Greenstar System Filter, available in 22 and 28mm variants, has been developed with a separate internal mechanism to harness non-magnetic contaminants such as flux and solder whilst its bottom drain valve and detachable body means the filter can be cleaned thoroughly during a service.
Stay in control
Finally, integrated heating controls are a great way of making sure a system continues to perform as effectively as possible, and with such an extensive range on the market, installers are able to suggest something suitable for everyone. Those devices equipped with weather and load compensation provide more than just convenient control over a heating system. By monitoring internal and external temperatures, it can ensure the boiler only fires up at the necessary temperature and, with a 4% uplift in efficiency in line with the Energy-related Products (ErP) Directive, provides lower running costs for the homeowner.
Thanks to the latest developments in heating technology, condensing boilers appear set to remain the most effective way of heating the majority properties in the UK. Although renewables are currently proving to be unpopular amongst homeowners, efficient and affordable heating is still needed to meet the country's energy demands. Those within the industry can look to do so by encouraging homeowners to think more closely about the performance of their heating systems at every opportunity.