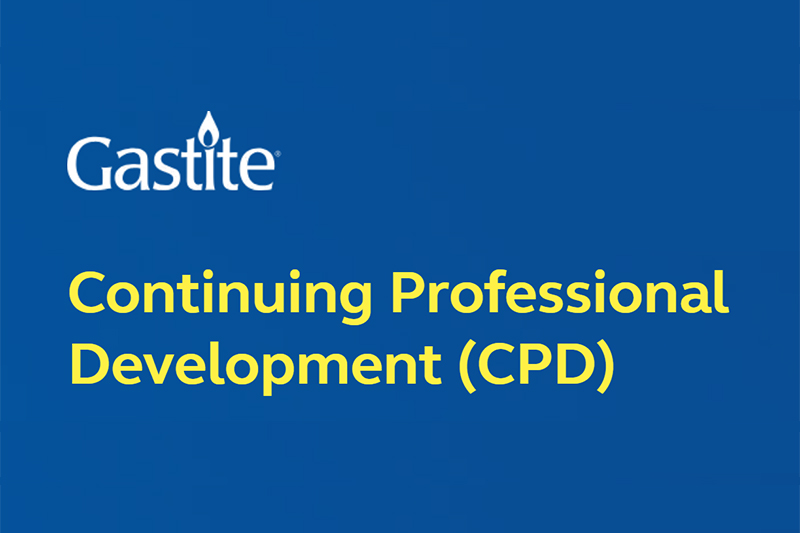 Gastite has launched a brand-new Continuing Professional Development (CPD) seminar aimed at gas specifiers and installers who want to know more about the alternatives to traditional gas piping methods.
Focusing on the key benefits and characteristics of Corrugated Stainless Steel Tubing (CSST), the one-hour seminar has been certified by The CPD Certification Service.
During the seminar, which can be delivered online or in person, delegates are guided through key aspects of specifying and installing a CSST system by members of Gastite's technical team.
Content includes:
benefits of installing CSST
key characteristics of CSST
standards a CSST installation must meet
elements involved in planning a CSST installation
safety considerations which must be met for successful installation
demonstration on how to terminate a CSST pipe
Miles Errington, a technical sales manager at the firm, commented: "Undertaking CPD training is a recognised way for industry professionals to demonstrate their commitment to continued professional growth. It is really exciting that the Gastite team have this opportunity to share our knowledge of CSST systems through this CPD accredited seminar."
He continued: "Informative and easy-to-follow, the seminar is a great way for gas industry professionals to enhance their existing knowledge of flexible gas piping materials and to understand more about how CSST can benefit even the most complex of installations."
The seminar, titled Specifying And Installing A CSST Flexible Gas Piping System, is one in a long line of free to access support resources the company offers, from its in-depth Certified Installer training programme, to datasheets, site visits, free to download app and much more.
Delivered free of charge, those wishing to attend the seminar can reserve their place by emailing [email protected] or calling 01509 508939