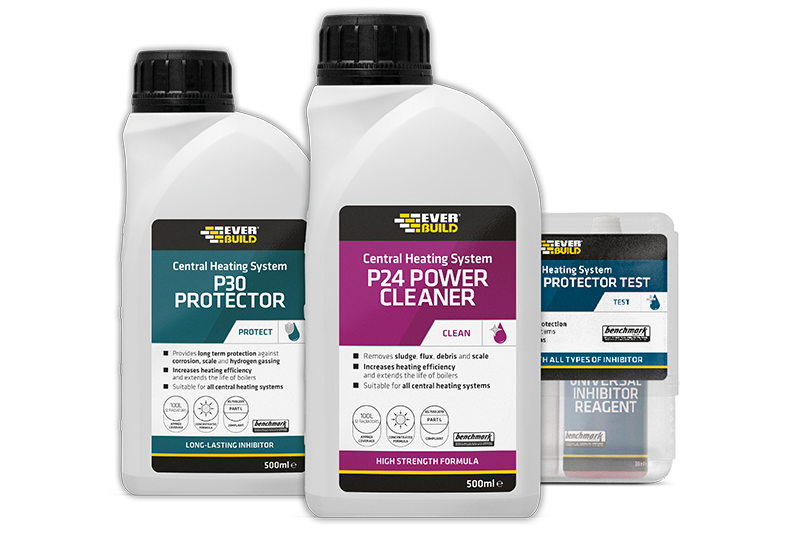 The new Central Heating Treatment System from Sika Everbuild offers a three stage solution to clean, protect and test central heating and hot water systems. Suitable for use on new and old systems alike, the new range also includes products specifically tailored for traditional central heating, underfloor heating and hot water systems.
With three powerful cleaning solutions including P24 Power Cleaner and P26 Biocide, together with the Universal Protector Test kit, Everbuild's Central Heating Treatment System can help ensure central heating systems are effectively maintained for maximum efficiency.
There are three bundles to win, each comprising – P24 Power Cleaner, P26 Biocide, P28 Filter Fluid, P32 Leak Sealer, P30 Protector and Universal Protector Test.
To be in the draw, enter your details below before midnight on December 31st 2021