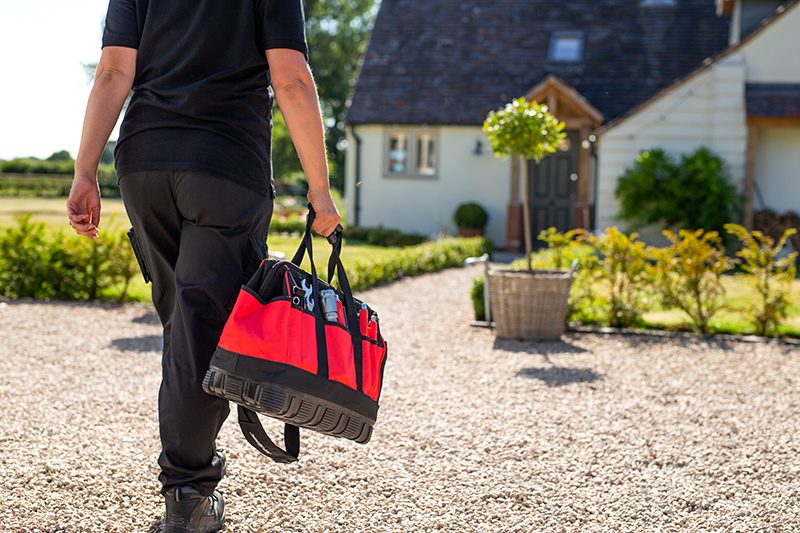 Karl Bateman, National Specifier Manager at Calor, looks at some ways to save time, focus efforts and streamline processes so that you can operate your business more efficiently and profitably.
Time is precious, and for those who spend a significant amount of time on the road travelling to customers' properties, which is often the case in rural areas, it can seem like there's no easy way around this issue. But with the right online tools and technology, you can reduce the need to travel to deliver your services to customers, and save time on some of the most important 'back office' tasks so that you can work in a more productive and profitable way.
Filtering leads
Most installers will know that customer enquiries can range from simple repairs and servicing to full system installation. Providing quotations can take a big chunk of time, especially if part of the process requires visiting a customer's property to check out the requirements. What's more, not all leads result in a successful sale, and the time and cost spent on lost leads cannot be recouped.
The good news is that there are now a number of communication tools that enable installers to survey a job and provide quotes remotely by reviewing images sent by homeowners, such as WhatsApp or Zoom. This way, no travelling is needed, and customers can get a good idea of the price before proceeding any further.
If you find out that a customer wants to switch to LPG in the process, you can refer them to Calor early in the process to help them get their supply set up, and earn yourself £250 when they receive their first fill of gas for their bulk tank.
Apart from saving travel time, one of the other advantages is that better-quality leads can be identified earlier in the process. This means you can concentrate on pursuing leads for jobs you want to win.
Remote service
Remote working not only saves office workers the need to commute; installers too can take advantage of connected functionalities offered by many heating and plumbing products, including boilers and magnetic filters, to reduce travel time. They can monitor the status of their customers' equipment, diagnose problems with customers' systems, or troubleshoot simple issues, from anywhere they choose.
Apart from removing the need to visit a customer's property to carry out these tasks, the valuable information given via the associated apps enables installers to organise the resources needed beforehand – such as parts – should a site visit become necessary. This means jobs can be completed in one visit, saving time and cost for both the installer and customer. What's more, many of these functionalities open up opportunities for installers to provide remote services to generate new revenue streams.
Customer communication
Whilst it's possible to reach a larger number of residents using door-to-door leafleting in a built-up area, this method of promoting your business is less time efficient in rural areas. Using direct mail, emails or texts offers a way to communicate with potential customers from the comfort of your own home, and allows you to track your rates of success. But to do this, you will need a database with more sophisticated functions than a basic spreadsheet.
This is where it's worth considering the use of Customer Relationship Management (CRM) tools to make the whole end-to-end process easier and slicker. Not only do they act as a database, but they can also automate mundane data-entry tasks like creating contacts from signup forms completed on your website, and scheduling follow-ups to help you organise the next steps that need to be taken – arranging a member of your team to visit a property or draw up a quotation for example. Not only can you reduce the amount of time you have to spend inputting information from different sources and tracking activities related to your customers, but you can also gain valuable insights for future planning such as servicing jobs for existing customers in the pipeline. There are a number of CRM software packages suitable for small businesses, some of which offer free versions.
Reliable suppliers
Bearing in mind that gas is needed to test and commission a new LPG boiler, working with, and encouraging customers to sign up with a reliable supplier such as Calor, will help to avoid delays and repeated visits to get appliances up and running. We work with customers to decide on a suitable location for the storage tank, and carry out its installation. Appliances can be installed once this is complete, and when they are ready to be commissioned, Calor will make the first LPG delivery to the property.
Although time is money, saving time is not necessarily just about reducing costs. By using the latest solutions offered by reputable manufacturers and service providers, installers can work smarter, not harder, to maximise their returns from time invested into running their businesses.