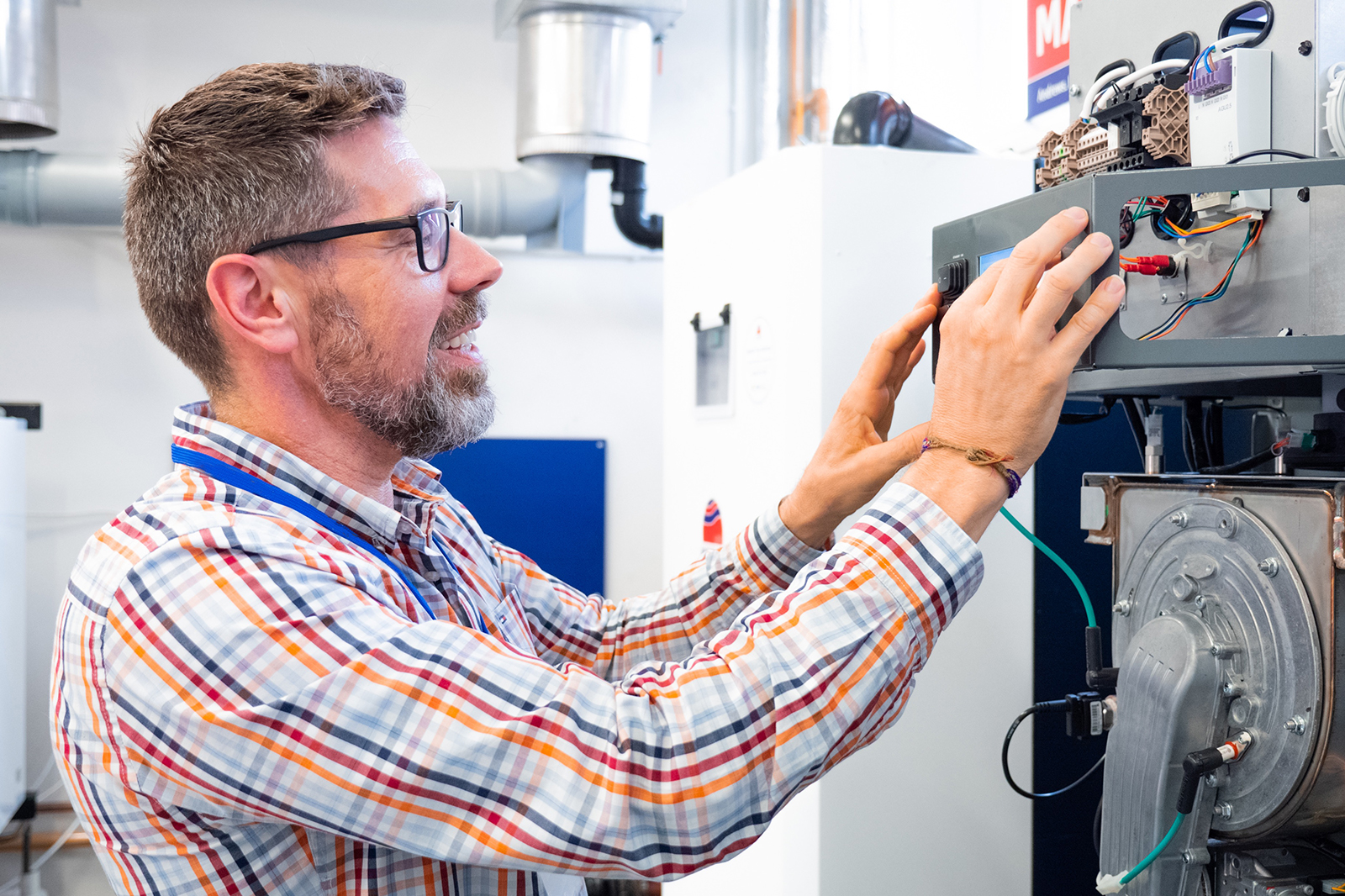 Baxi Commercial Solutions has announced the return of face-to-face product training at its Warwick Commercial Training Academy, with the first of the courses taking place in May.
Baxi Commercial Solutions brings together brands including Remeha, Andrews Water Heaters, Potterton Commercial and Heatrae Sadia. Its free product training courses are designed to help contractors and installers develop their knowledge of a range of commercial heating and hot water appliances within the Baxi Commercial Solutions portfolio.
The Commercial Training Centre was originally established to ensure that heating engineers have the opportunity to refine their skills and gain practical experience in a real-world environment. However, two years ago all training was forced to move online when the pandemic struck.
Commenting on the reopening, Martin Walton, Baxi's Commercial Training Officer, said:"We're delighted to be able to provide a safe welcome to those attending our Training Academy and a return to face-to-face product training.
"The full-day format lends itself to hands-on training sessions in which engineers can learn valuable tips about installation, commissioning and maintenance of key product ranges and practise their new skills in a safe environment. We also offer bespoke training for distributors focusing on identifying the best appliance for their customers' requirements."
Baxi Commercial Solutions will continue to offer a wide choice of free online product training sessions.
"Our aim is to maximise learning opportunities by providing flexible training options," Martin explained. "These shorter, specially designed 90-minute online courses have proved highly popular over the last two years. They continue to remain in high demand now with those unable to take part in a full one-day training course.
"We see real value in offering both formats to accommodate all learning styles and requirements. Both courses will build confidence in working with our products – which will not only benefit those attending but will result in a better service for the end-user."
The free courses include training on the Remeha Quinta Ace and Gas 120 Ace series, Andrews Water Heaters ECOflo, COMBIflo and MAXXflo EVO product ranges and the Potterton Commercial Sirius three and Paramount boiler series.
All product training courses, face-to-face and online, can be booked using the online booking system.
For details of all courses and dates, and to book a place, visit:
remeha.co.uk/training
andrewswaterheaters.co.uk/training
pottertoncommercial.co.uk/training