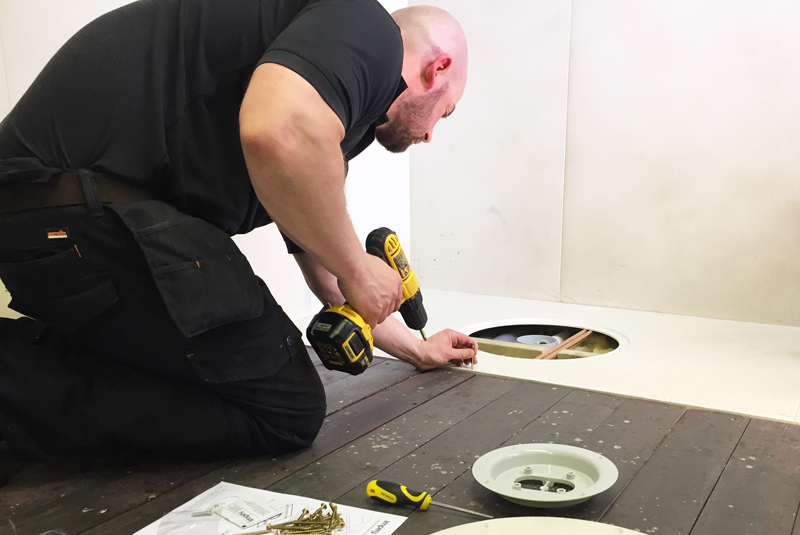 Impey's wetroom training team has announced that it will add three extra dates to this year's 'We Are Wetrooms' UK training tour.
The 'We Are Wetrooms' tour, which visits venues across the UK, is delivered by Impey's knowledgeable training team and headed-up by experienced Technical Manager Shaun Hunt. During the training tour, attendees gather the information and real-world skills to enable them to capitalise on the continued expansion of the UK wetroom market and much of the day is spent getting hands-on with Impey's market leading range of wetroom systems and learning about the practicalities of wetroom installation.
In addition to the dates which were announced earlier on this year, the tour will now also be heading to:
*Newcastle – 11th September
*Cambridge – 16th October
*Manchester – 20th November
Shaun Hunt says: "Our 'We Are Wetrooms' 2019 training tour has been more popular than ever, which I believe is driven by the fact that we offer hands-on training in the truest sense. Within just a few hours, attendees can really get to grips with the products and understand how to approach wetroom installation using the leading WaterGuard tanking system and our range of AquaDec floor formers.
"There is a maximum of 25 spaces on each day, which is really important because it means that all attendees have the opportunity to ask us any questions, try out the equipment and work at their own pace to get the most out of the day."
To find out more, or to reserve a space on the final dates of the 2019 'We Are Wetrooms' tour, visit: www.impeyshowers.com/resources/wet-room-installer-training