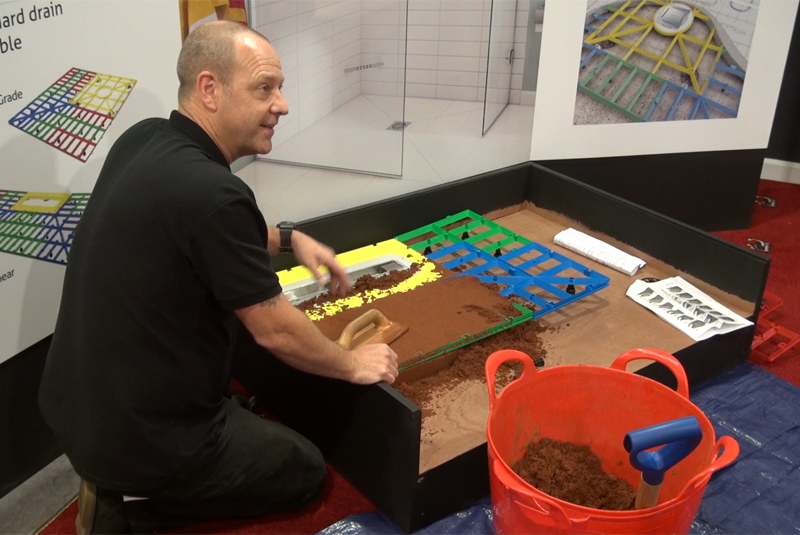 The Impey 'We Are Wetrooms' UK training tour is now in its fourth year. With uptake growing year on year as more installers and retailers focus on selling and installing modern, level access showering options, Impey's training team has revealed that 2019 will see new dates and venues added to the schedule.
Launched in 2016, Impey's 'We Are Wetrooms' training tour is the ideal for anyone within the industry who wants to get some 'hands-on' wetroom installation training. The Impey training team, including Technical Manager Shaun Hunt, focuses on providing information and skills to those wishing to expand upon their wetroom knowledge and learn about installation in a practical way. The day-long course offers the perfect springboard for anyone who wishes to capitalise on the continued expansion of the wetroom market.
From bathroom installers and tilers to retailers, architects and specifiers, the 'We Are Wetrooms' tour has welcomed industry professionals from across the sector. Here are some insights into their thoughts about the course:
"I feel reassured and confident that I would comfortably fit a wet room with confidence." Chris Mckenzie, CDM and PM Plumbing
"I think I could go away and install a wetroom in the way that we have been taught today." Chet Armstrong
"The course is absolutely fantastic value for money. I would definitely recommend it to my friends and other tradespeople." James Etchells
This year's We Are Wetrooms tour dates are as follows:
Milton Keynes – 10 April
Bournemouth – Vitality Stadium – 17 April
Birmingham – Villa Park – 8 May
Aberdeen – Pittodrie Stadium – 22 May
Cardiff – 26 June
Further dates are expected for the latter part of 2019.
There is a one-off registration fee of £15 to secure a place on a 'We Are Wetrooms' training day, and with a maximum of 25 spaces on each course. All attendees have the opportunity to ask questions, try out the available equipment and tailor the participation opportunities to their own skill level.
To find out more, or to book a place, click here
Check out our exclusive video from the original tour in 2016 below: