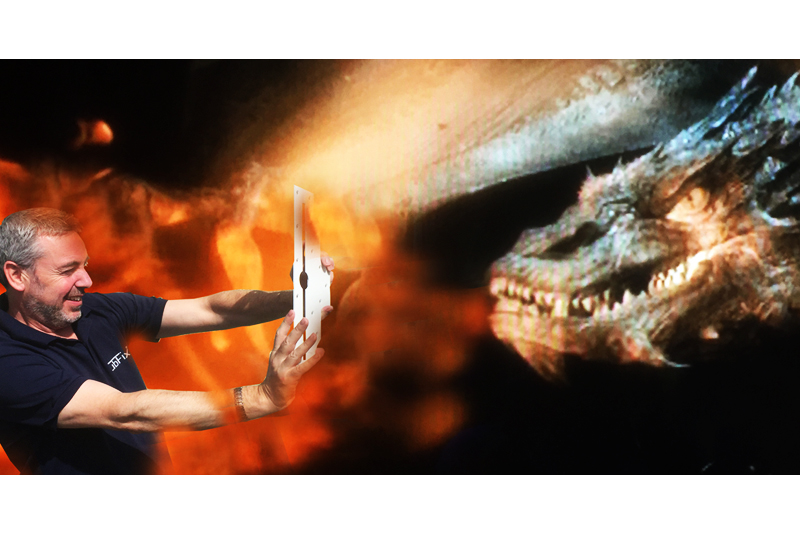 PHPI speaks exclusively to TubFix's Laurence Beeke about taking on the Dragons.
Firstly, for those who aren't aware of your portfolio, can you give us a brief overview of the products you presented on the show, and how they can support installers?
Initially we brought TubFix to market, our standard bath frame which many of your readers will know. It's a quick and easy way of supporting the edge of the bath and the bath panel finish. Building a frame can be difficult if floors aren't level and walls are out; our frame compensates for those problems. It's also very compact so is easy to keep in a van, unlike lengths of wood – something I hadn't even thought about until an installer pointed it out!
A natural evolution from this was to move on to the 'L' shower bath, which is even more awkward to build in wood and, as these types of baths are used more often, if not daily, getting a good support under the edge is important to stop any potential movement. The frame lends itself perfectly to a tiled finish, which is great as the panel choices for this type of bath are very limited and the ease of building in an access panel is simple. Finally, I saw the need for a better fixing for wall hung washbasins. Sometimes it can be difficult to use the traditional 'screw bolts' in certain circumstances, such as a poor quality brickwork or a plasterboard wall or even if the existing holes make it difficult for new holes to be positioned. Our SinkFix plate sorts out these problems, it is the only adjustable plate on the market perfect for wall hung basins. These are the three products we currently have and the ones I took into the Den.
So, you made it out of Dragons' Den alive! What was the experience like?
Yes, I made it out – just about! Even I was wondering when I watched it whether anyone was going to offer in the end and I knew the outcome!
It was a great experience though. I arrived up in Manchester the night before filming, which was at the old Coronation Street set. At 7am the next day, we were taken to set and I installed the two baths and the washbasin display. It was an agonising couple of hours wait before I was eventually called in around 11am. Fortunately for me I was the first one on that day so the Dragons had just had their breakfast and weren't in too much of a hungry/devouring mood, I think! As I walked into the room, I immediately was put at ease by Deborah smiling at me – which was really nice. Many are not aware that the pitches can be up to two hours or more, so lots more is discussed than you actually see. It's mentally exhausting being bombarded with question after question (there's five of them and one of you), trying to remember all the figures and then being hammered if you say the wrong thing! I did cringe at some of the things I said, but what you don't see is the whole context it was said in. At the end of the day, although being a serious business investment, the BBC are ultimately making a television programme.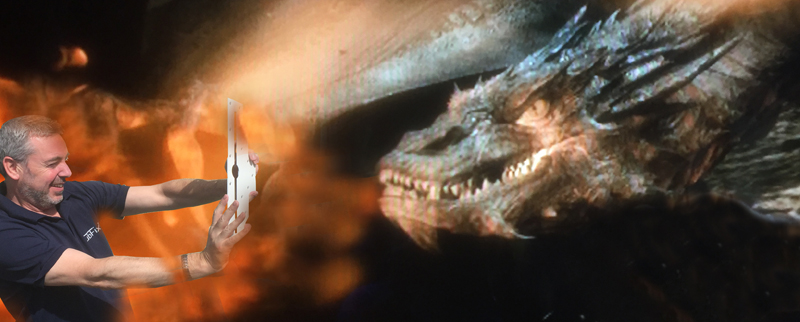 Was Deborah Meaden always your preferred dragon to invest? If so, why?
Deborah is an extremely astute lady, she knows exactly what's going on in the industries she has invested in and, as she already has companies in the construction sector, she was the perfect Dragon for me. I was expecting the other Dragons to be 'out' and I would have been extremely surprised if any other had made an offer. It was a risky strategy as I was just betting on one Dragon who would see the potential. My concern was whether she would see it within a short time and as we all now know, she did. In fact it was our SinkFix plate that she thought had huge potential, something that didn't really come out in the final cut. Having now met her a couple of times, she is a very warm, likeable lady, with considerable ethics – something that re-enforced that she was the right Dragon for me.
What are your plans for the investment?
It was always more than a financial investment, when you enter a market that you have never been in before, bring a product to market, invest in stock, warehousing etc and everything else that goes along with it, it can be a lonely place by yourself. I have been fortunate to have had help and backing and support from individuals and companies such as PHPI in the past, showcasing the products and raising the general awareness that the products exist and my fortunate position of getting into the Den and getting an investment from it will help do this even more. Financially however, the money will mainly go into stock and my new Aston Martin (unless Deborah's reading this).
And lastly, other than Deborah, which Dragon would you most like to have a drink with?
I had no preconceptions on any of the Dragons before entering the Den, you can generally judge someone's personality and character within a short time. Deborah, of course, was lovely! Peter surprised me. Out of all of them, I thought he would be the most critical but it was totally the opposite. He actually really liked the products, he saw the potential and there was not one negative. He came across as very likeable and friendly, so it would definitely be Peter Jones I would go for a drink with. As long as he paid, of course!