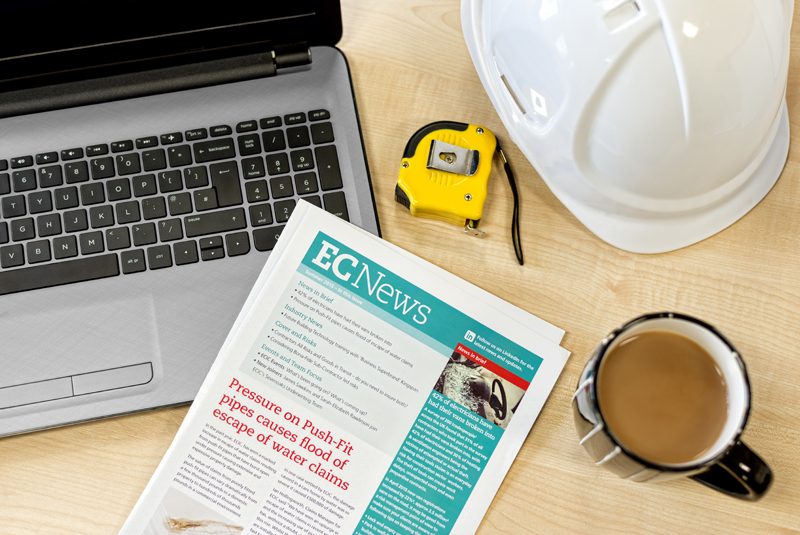 For plumbers, the van is as essential to business as a wrench and a mobile phone. Yet in its annual Healthcheck of the UK's tradespeople and small contractors, ECIS, the employee benefits company for the construction industry, found that 46% of the plumbers it surveyed leave their tools in the van overnight, and 42% had gone through the disruption and cost of having their van broken into.  In addition, 38% of plumbing contractors have no branding on their van, missing out on a valuable opportunity to market themselves and promote industry accreditations.
The survey found that plumbers were one of the trades most likely to be targeted by thieves – more plumbers had been victim than general builders or roofers. Worryingly, close to half of all the tradespeople surveyed do not remove even the most valuable tools from the van when it is left unattended overnight.
The volume of thefts being experienced does not appear to have a direct correlation with van branding.  66% of tradespeople said they have branding on their van – up from 60% last year.  While 62% of plumbers proudly display their branding on their van, general builders and contractors are the least likely to.
Paul Guiry, CEO of ECIS said: "The van is an essential tool in the plumbing sector, yet many of the plumbing contractors we spoke to are not protecting their vans from the risk of theft. Whilst the cost of replacing tools may be covered by specialist insurance such as that provided by our sister company ECIC's Tradesman policy, theft is still immensely disruptive to businesses.
"It is also a concern that over a third of plumbers are not using the free advertising space on the side of their van to display their brand, contact details and industry accreditations, albeit more are doing so this year. Whilst for many this may be a security measure, simple precautions, such as removing tools at night and displaying a sticker stating that tools are not left in the van, can go a long way in reducing the risk of theft."