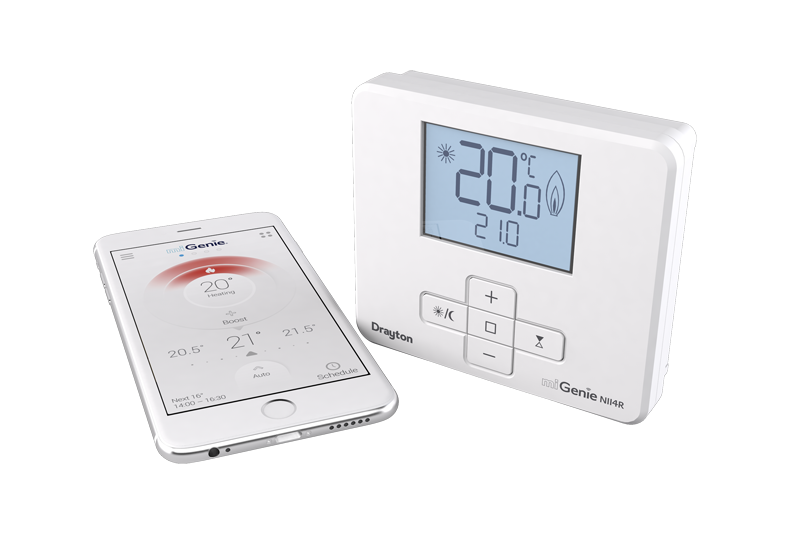 Drayton is highlighting the war of the thermostat between men and women, as research shows that almost a third (29%) of UK adults admit to arguing with partners and housemates over temperature tampering.
A quarter of UK adults adjust the heating without telling anyone else in the house, and it is mostly women that admit to fiddling with the thermostat. The study also found that 44% of those who have argued said it was because they were worried about the cost of putting the heating on.
Simon May, Product Manager at Drayton Controls, said: "Historically we have seen a 'battle of the sexes' when it comes to control over the thermostat. Women often prefer to have a warmer environment, whereas men are comfortable with a cooler temperature.
"The rise in popularity of smart controls such as Drayton's miGenie means it's even easier for the temperature to be altered, as internet connected devices allow the user to remotely control home heating using an app on a smartphone or tablet.
"Adding a full set of heating controls to a conventional heating system can reduce energy costs by over 50% – and new internet connected devices can take this even further with the enhanced control they offer.
"However, while smart thermostats are great for offering households more control over their energy usage and bills – the fact they make adjusting the temperature so easy may not be so good for keeping arguments at bay!"
For more information about Drayton's range of products, visit www.draytoncontrols.co.uk