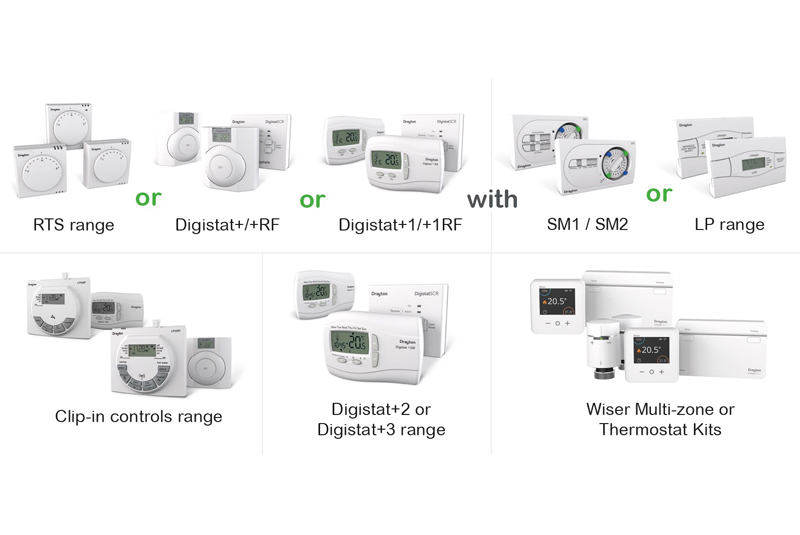 Drayton has announced that its range of products meet the specified requirements outlined in the revised Part L Standards (Boiler Plus).
The Department for Business, Energy and Industrial Strategy (BEIS), announced the Part L revisions in 2017, to help the government meet the EU's 2020 lower emission targets.
Boiler Plus has set out expectations for manufacturers and installers, with the aim of improving the energy performance standards for domestic heating in English homes, predominantly through the installation of heating controls.
It requires installations of all gas boilers to have a minimum ErP efficiency of 92% and include both time and temperature controls. It previously required an ErP efficiency of 88% and will now also be required for boiler replacements.
When fitting combination boilers, both new and replacement, one of the following will need to be included into the system:
Flue gas heat recovery systems, which take advantage of heat loss within waste flu gas to preheat cold water entering the boiler.
Weather compensation, which uses an outside sensor or online weather forecast to monitor the climate and adjust the temperature of the hot water going into radiators, ensuring energy isn't wasted overheating a house.
Load compensation, which adjusts the system flow temperature according to the temperature of the home, to provide comfort with the most economical energy usage. So, if the home is cold the water temperature going into radiators will be high, but as the home heats up the water temperature will be lowered.
Smart controls featuring automation and optimisation functions, which is claimed is becoming an increasingly popular option. The optimiser learns how long a home takes to heat up and switches on the system accordingly to provide heat when the homeowner needs it. The automation determines the home environment where the heating needs to come on or go off, such as occupancy, usage patterns or system/building performance.
Click here for further information about Boiler Plus.