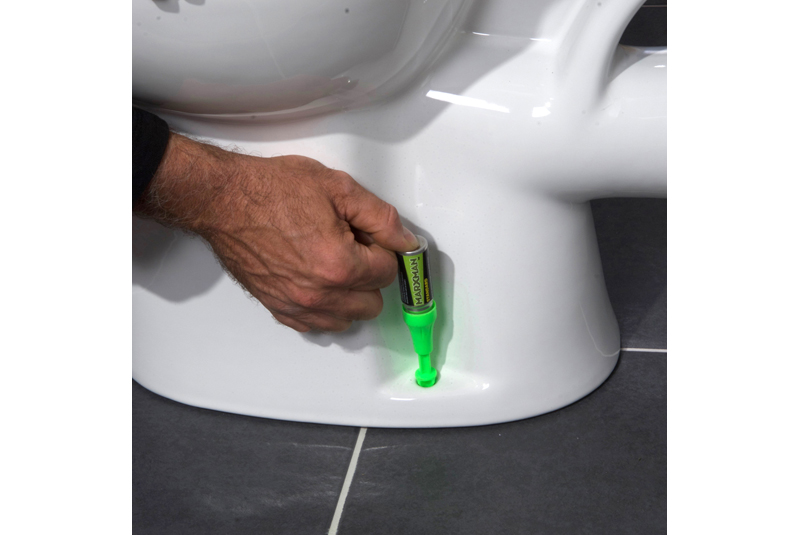 GripIt Fixings has announced a worldwide license agreement with MarXman to manufacture, market and distribute the MarXman.
The professional marking tool was created by Martin Chard and his wife Jenny, which recently received a £50,000 investment from Deborah Meaden in Dragons' Den.
GripIt Fixings, which was also invested in by Deborah Meaden on Dragons' Den, is led by entrepreneur Jordan Daykin who will begin to develop sales and marketing initiatives under the MarXman brand name.
Marxman is a tool designed to mark almost any surface, including tiles, pebble dash, walls, wood or metal, ready for drilling or fixing.
Founder and CEO of Gripit Fixings, Jordan Daykin, commented: "MarXman is a truly innovative product that appeals to Tradesmen & DIYers across the globe. Its ability to deliver a simple solution to a common problem aligns with the GripIt philosophy.
"Furthermore, MarXman enhances and compliments the Gripit Fixings range of products, and creates a perfect partnership for growth and expansion across the hardware and DIY sector, both nationally and internationally."
Founder of MarXman, Martin Chard added: "When you consider the success of Gripit Fixings in the UK and overseas, we are very excited about the opportunities this license agreement presents for MarXman and its growth and recognition globally. Our ambition is for every tradesperson and DIYer to have a MarXman in their tool kit."