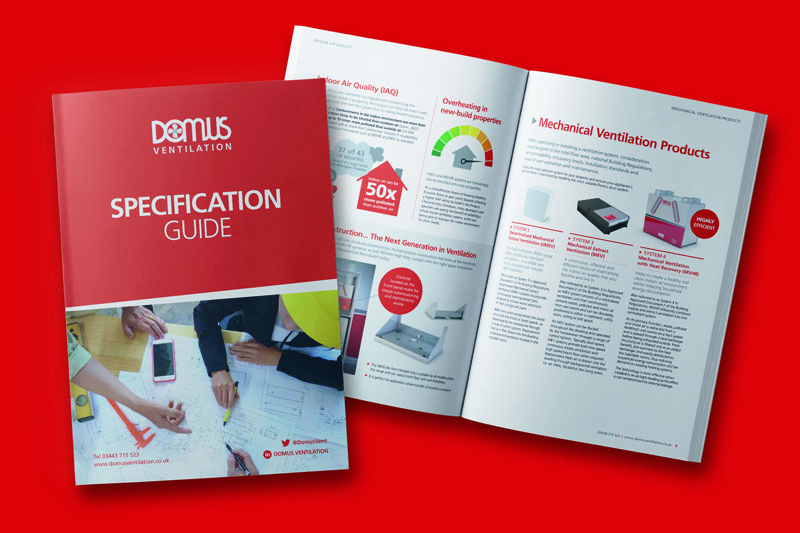 Domus Ventilation has launched an in-depth Specification Guide, covering its full range of ventilation products for the domestic and light commercial markets.
It will also cover Best Practice Guides drawing on the company's extensive knowledge in the ventilation sector.
The new 108 page Specification Guide has been developed by Domus Ventilation's in-house Technical Department to support consultant's specifications and text data. It forms part of the company's strategy to return to the specification sector, accompanied by free technical and design services, a dedicated National Specification Sales Manager, a free of charge BIM library for all products and an imminent CIBSE CPD accreditation.
The full range of Domus Ventilation products are included within the new Specification Guide, including the recently released HRXE Mechanical Ventilation with Heat Recovery (MVHR) and the CMX Mechanical Extract Ventilation (MEV) units; including the CMX-MULTI which reportedly boasts the best Specific Fan Power (SFP) on the market. Domus Ventilation's ducting systems are also featured, along with its range of intermittent extract fans.
The new Specification Guide, along with detailed product datasheets are available to download from www.domusventilation.co.uk.