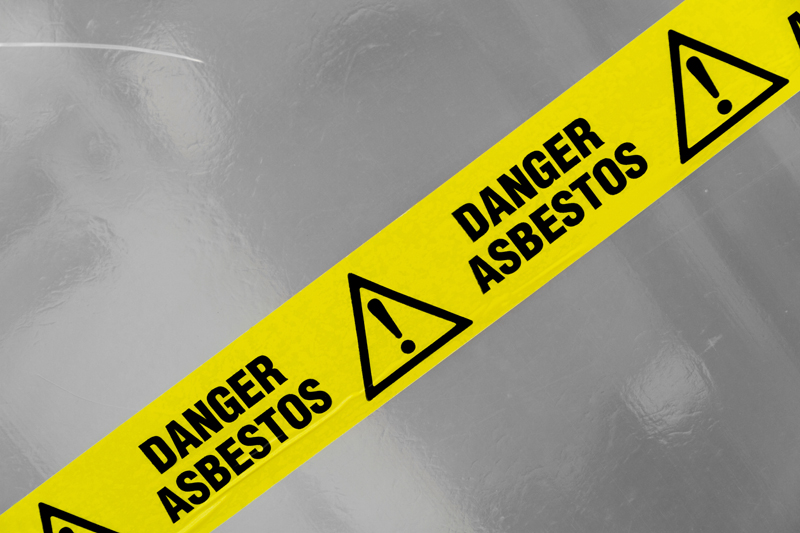 NAPIT's Bill Allan addresses electric storage heaters containing asbestos and where to get help and advice on to how to tackle this dangerous job.
In 2013, retired electrician John Moaby, 71, was awarded £187,500 after his wife died from exposure to the asbestos dust on his work overalls. John had been repairing and stripping out storage heaters for four years in the 1960s.
The inquest at Gloucester Coroner's Court was told how, for four years, mother-of-three Yvonne Moaby (66) would shake out and hand wash her husband's dust-filled clothes every night after he came home from work before laying them out ready for the following day.
Mrs Moaby contracted mesothelioma, an incurable form of cancer caused by asbestos. She was diagnosed in 2009 and died at her home in Quenington, Gloucestershire, in May 2010.
Some older models of electric storage heaters of the type John worked on contained asbestos and are still around today. Such heaters are often found in older houses or properties in rural villages which do not have a main gas supply. Removing them is a task which, if not carried out correctly, is fraught with risk.
Background
The first documented death due to asbestos was back in 1906. Asbestos use in the UK began in the late 19th century with the commercial importation of products containing asbestos.
There are three main types of asbestos: white asbestos (chrysotile), brown asbestos (amosite) and blue asbestos (crocidolite). The most dangerous types – blue and brown asbestos – were banned in 1985. White asbestos was banned in 1999 with the exception of a small number of specialist uses.
The widespread use of products containing asbestos has led to a large increase in asbestos-related diseases over the last few decades. There is usually a long delay – between 15 to 60 years – between exposure to asbestos and the first symptoms of disease. The death toll is the legacy of past working conditions.
Most of those now dying of asbestos-related diseases were exposed to asbestos between the 1950s and 1970s before the current legislation was introduced.
Although asbestos products have been illegal for decades, asbestos must never be thought of as a toxin from a bygone era and you must never conclude that the threat has gone.
Legislation
It had taken a century of asbestos-related deaths in the UK before all forms of asbestos were finally banned with the publication of the Asbestos (Prohibitions) (Amendment) Regulations which came into force in 1999.
The control of Asbestos Regulations 2012 further updated the law. This permits existing materials containing asbestos to remain in place, provided they're in good condition and are monitored and managed to ensure they're not disturbed.
Asbestos-containing materials (ACM) – any which contain more than one per cent asbestos – are still embedded in various buildings including domestic premises. Many people still have ACM in their homes and some may not be aware of this.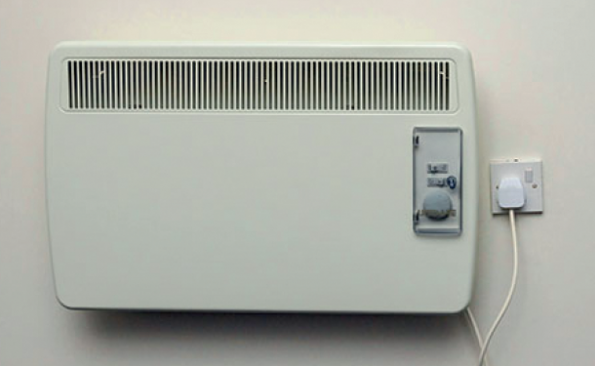 Storage heaters
Most manufacturers of electric storage heaters used insulation materials containing asbestos in early models but these were withdrawn in 1973. All electric storage heaters manufactured from 1974 onwards have been free of asbestos but it is possible that storage heaters containing asbestos may have been installed for some time after 1974.
Some old storage heaters contained asbestos sheets and if they are damaged, asbestos dust and fibres may be released. If inhaled into the lungs, they may give rise to an asbestos-related disease such as asbestosis and mesothelioma.
Worse than that – and as the tragic case of Yvonne Moaby shows – even a small amount of dust that you may carry home on your work clothes can contain enough asbestos to cause an asbestos-related disease which can harm you and your family.
When a heater suspected of containing asbestos is identified it is not advisable to dismantle it in order to try to confirm the presence of the material. Nor is it advisable to dismantle the heater to remove the bricks inside in order to make it easier to move.
Generally, storage heaters with asbestos are not dangerous as long as they are not tampered with – this includes repairs to malfunctioning units. Suspect heaters must not be taken to the local waste disposal site as the lives of others may be put at risk.
Identifying heaters with asbestos
If you suspect that a storage heater may contain asbestos, the manufacturer should be consulted. If further advice is needed health and safety officials at your local council should be contacted.
Old storage heaters are classed as large domestic appliances and are covered by the Environmental Protection Act 1990 and the Waste Electrical and Electronic Equipment Regulations (WEEE).
In summary, take no chances where asbestos is involved – your health is too precious – and there is a wealth of information available to help you. If in doubt consult the experts who work with the disposal of asbestos products.
Lists of storage heaters known to contain asbestos have been published online at:
* The Health and Safety Executive (HSE)
www.hse.gov.uk/gas/landlords/070612-gasasbestos-materials.pdf
* The Asbestos Information Centre
www.aic.org.uk/Storageheaters.htm
* Storage heaters.com
www.storageheaters.com/asbestos-list.htm
Please note that NAPIT is not responsible for the content of external sites.
Further advice on working with asbestos is available from the Health and Safety Executive (HSE): www.hse.gov.uk/ asbestos