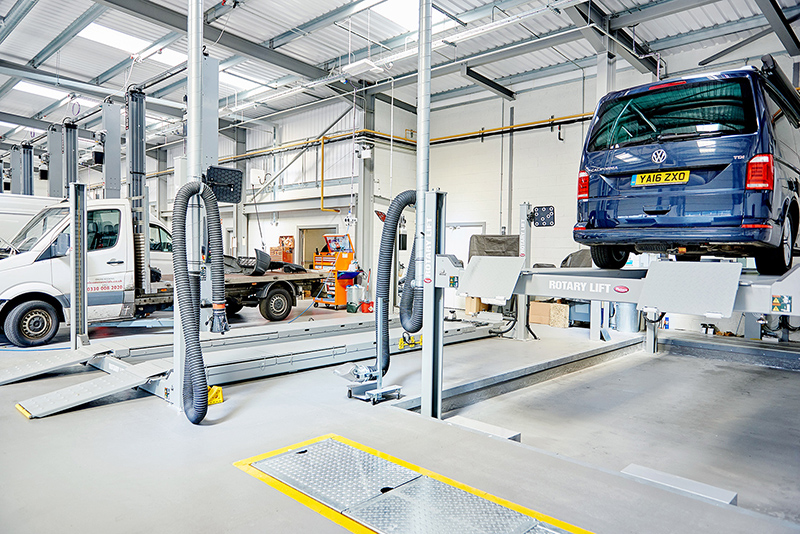 Volkswagen Commercial Vehicles is urging van drivers who missed their MOT during lockdown to get safety checks now that the exemption period has ended.
Over a million vans had their MOTs postponed during the COVID-19 lockdown exemption, which lifted on August 1, according to an investigation by Volkswagen Commercial Vehicles. The brand is urging drivers to get vans checked and repaired safely and professionally.
Analysis of historical MOT test figures show an estimated 1.2 million vans had their MOTs postponed during the exemption introduced in April – and a third of these are likely to fail the roadworthiness test.
That leaves nearly 400,000 vans on the road that are officially legal but likely to require critical maintenance for issues such as lighting defects, suspension flaws and brake faults.
With the average bill to repair a failed vehicle so it can pass the test standing at £143, the UK's van drivers face an estimated repair bill of £54 million.
While exemption rules lifted on August 1, requiring drivers to now adhere to their existing MOT dates, those who were due an MOT at the start of lockdown in April don't have to book a test, and pay for subsequent repairs, until October. This means several months where vans are on the road with potential defects.
David Hanna, Head of Aftersales at Volkswagen Commercial Vehicles, said: "While the MOT exemption was necessary to help van drivers working during lockdown, our investigation has highlighted how many vehicles could now be on the road in unsafe condition. As part of our Working With You promise, we include MOT test fees in servicing plans and offer zero per cent finance on vehicle servicing and repairs to help drivers deal with unexpected bills.
"We'd urge drivers to get a vehicle condition check at their Van Centre and also take advantage of the fact you can book an MOT test a month before expiry and still preserve the anniversary of the expiry date. This will ensure the majority of vans are up to standard as soon as possible."