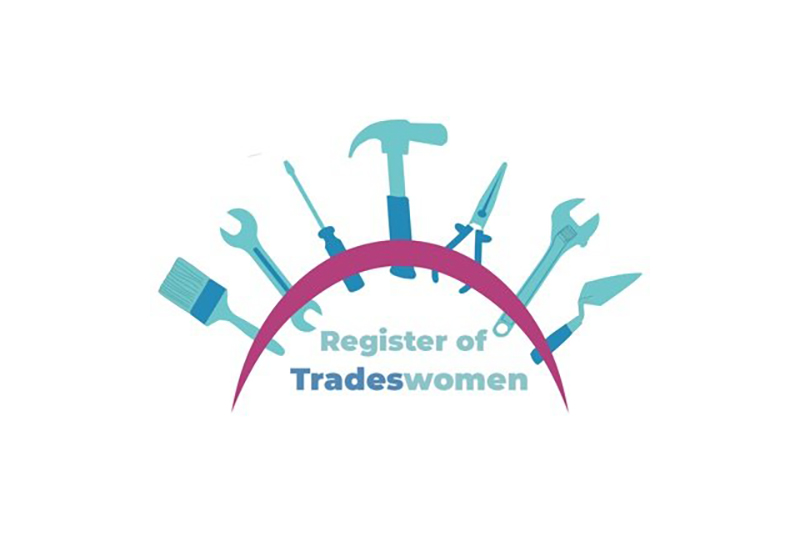 The UK is facing an unmet demand for tradeswomen, according to new figures from the Register of Tradeswomen.
"Customers are crying out for tradeswomen to fulfil their home maintenance jobs," says founder Hattie Hasan, MBE, MD  Register of Tradeswomen and founder of Stopcocks Women Plumbers. "We're currently only able to meet between 25% and 30% of job demands at the register. When we realised this, we were quite downhearted that we weren't achieving our aims but what this really shows is how huge the demand is."
Hasan began the not-for-profit register during the first lockdown of 2020 in response to requests for tradeswomen from householders and discussions with women's organisations requesting safer services provided by women for survivors of abuse.
She is now calling on more tradeswomen to join the register but also, crucially, more organisations to support the cause: "We're seeing the tradeswomen who join us rushed off their feet. What we really need is colleges and companies to step up and help us fill that need. What's really needed is more tradeswomen and support for women to become tradeswomen."
While there has been much media coverage on tradeswomen, Hasan believes that these one-off publicity stunts could even be proving detrimental to the cause: "A sustainable strategy, not just a short term campaign, is needed to help us create the tradeswomen the public are clearly asking for."