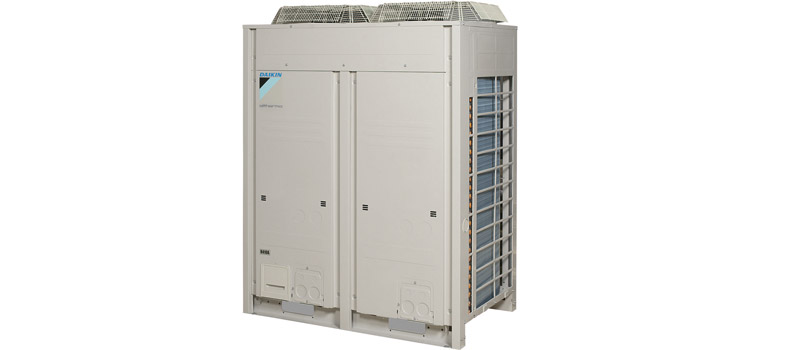 Daikin UK's air-to-water heat pump, Altherma Flex Type, has become one of the first in the UK to qualify for the UK's non-domestic Renewable Heat Incentive (ndRHI).
The large-scale heat pump system installed in the headquarters of Barkwell Plumbing and Heating in Okehampton, Devon, will receive the financial incentive in the form of quarterly payments over a 20-year period.
The UK's non-domestic RHI was first introduced in November 2011 and later amended to include additional technologies such as air source heat pumps in May 2014. The incentive aims to encourage industrial, business and public sector organisations to generate and use renewable heat within their buildings.
In order to qualify for the incentive, the design Seasonal Performance Factor (SPF) of the Altherma Flex Type system installed at Barkwells had to be calculated. This was estimated to be 3.0, exceeding the minimum requirement of 2.5. As per ndRHI guidelines, heat and electric meters were fitted to measure the amount of energy generated and consumed.
The Altherma Flex type system is able to produce water temperatures up to 80°C and is suitable for a wide range of applications, from schools to hospitals and offices. Systems can be cascaded together to supply buildings with large heat demands of several hundred kilowatts.
Robert Barkwell, who heads the family business BJ Barkwell & Sons, says,
"We were very interested in installing a renewable solution that would provide an opportunity to apply for RHI funding, and we felt Daikin offered the best solution.
Mains gas was already installed but we wanted to demonstrate that there is an alternative. We wanted to prove that renewable technology will only benefit our business in the long term."
Stuart Gadsden, Renewables and Heating Product Manager, said: "We are delighted that air-to-water heat pumps are included within the non-domestic RHI and that our large-scale system, the Daikin Altherma Flex Type, qualifies for the Government incentive.
We hope this will encourage new and current users of the technology to take advantage of the scheme which is currently rewarding renewable heat producers by paying them for the amount of heat they generate."
For more information, visit www.daikin.co.uk.