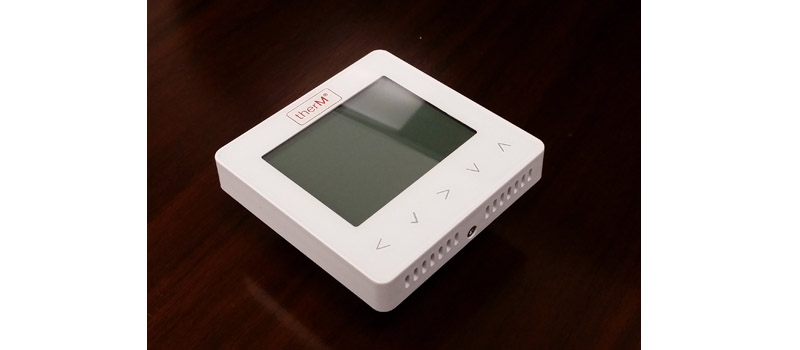 Continental Underfloor has announced that its smart heating control of choice – therM – has launched a new function which will make it even easier for homeowners to save money on their energy bills.
The underfloor heating specialist has been a stockist and distributor of therM since summer 2014, choosing it over other available options as it is easy to install, simple to use and looks stylish. Now, therM has launched a new Geo-Location function, which turns the user's heating and hot water off and on as they leave and enter the home, making it even more straightforward to save money and energy.
The feature works by using the GPS on the user's smartphone or tablet and can be set to whatever their desired distance is, meaning once it is set up they don't need to worry about their heating and hot water again. The Geo-Location feature will have already updated on existing customers' apps and will come as standard for all new customers.
Managing Director of Continental Underfloor, Chris Ingram, said: "Smart heating controls offer greater convenience and can help consumers save money, so it's no surprise they are rising in popularity. There are lots of options out there, but the key to therM is its easy installation and set-up. We've always been confident that therM's appeal to the mass market will be one of its main advantages, and now the introduction of the new Geo-Location feature will make it even more desirable to homeowners. The device can provide installers and plumbers with a great product add-on for any heating project they are working on, helping to boost their business revenue and customer satisfaction."
The therM system consists of a therM stat, which can be simply fitted in place of an existing thermostat, and the therM hub, which wirelessly pairs to the therM stat and connects the system to the household's router. A second therM stat can be purchased to control the hot water. The user can install the therM app onto their smartphone or tablet to control their heating and hot water.
Continental Underfloor offers the therM system as a controls upgrade with every underfloor heating system sold. For more information, visit www.ufh.co.uk/therm.