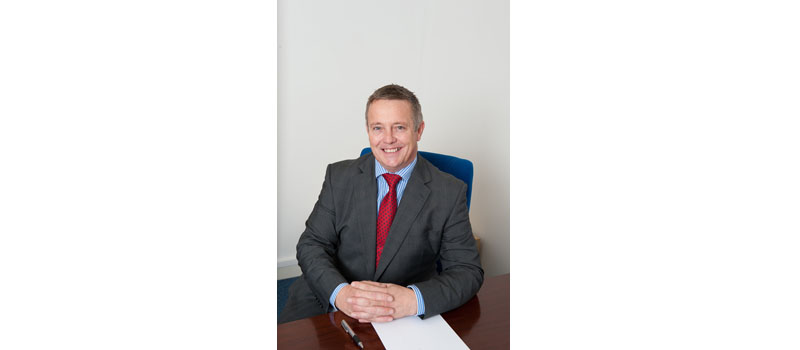 As the UK's largest direct supplier of underfloor heating to the trade, Continental Underfloor usually concerns itself with matters below the ground. However, on 20th June the company will reach a height of 14,000 feet as it takes part in the Guinness World Record attempt for the largest tandem sky dive, all while raising money for Prostate Cancer UK.
Continental Underfloor's Managing Director, Chris Ingram, will be joined by 300 other individuals for the sky dive, with jumps beginning at 4am. Those taking on the challenge are all members of BEAMA Underfloor, the trade body for underfloor heating, which includes representatives from companies such as Polypipe, Rehau and Uponor. The team of sky divers has an ambitious target of raising £25,000 for Prostate Cancer UK.
This charity was selected after a presentation at BEAMA Underfloor's annual meeting where the members were shocked to hear that 40,000 men a year are diagnosed with the disease and that one man dies every hour from prostate cancer. The charity works to help more men survive the cancer, supports those battling the disease, funds research, raises awareness and improves care.
Managing Director of Continental Underfloor and Chairman at BEAMA Underfloor, Chris Ingram, said: "Jumping from a plane at a great height is no mean feat, but it's something we're more than prepared to do for a worthy cause, particularly one that affects so many men each year. The statistics show it's more than likely someone we all know and love will be diagnosed with prostate cancer, so it's vital that funds are raised to invest in research. I'd urge anyone who can spare some money, however little, to donate to the charity.
"It's great that the underfloor heating industry is coming together to do something amazing and we're excited that as a sector we could all soon be Guinness World Record holders."
To donate money to those taking part in the sky dive in aid of Prostate Cancer UK, please visit: www.justgiving.com/Chris-Ingram1.
For more information about Continental Underfloor, please visit: www.ufh.co.uk.