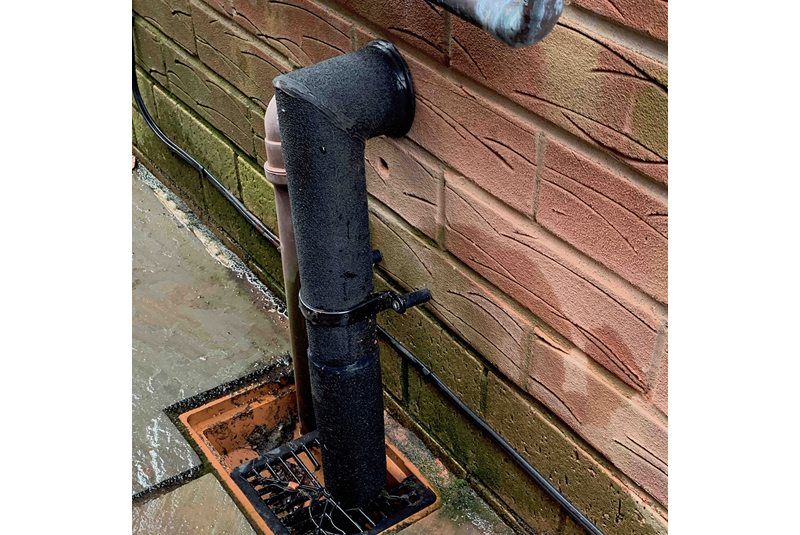 Ever since the Beast from the East, when millions of boilers suffered malfunction and breakdown due to frozen condensate pipes, the heating and plumbing industry resolved that it must not happen again.
However, a new poll has shown that a large percentage of the trade are still not proactively protecting condensate pipes from freezing. Some 60% of 160 poll respondents said they never or only sometimes protect condensate pipes.
The poll shows that many installers are not fully complying with industry guidance despite frozen condensate pipes accounting for a substantial amount of boiler breakdowns in colder months.
David Smith, a heating installer and inventor of Condensate Pro, the easy to install kit solution to protect condensate pipes, says that part of the reason the trade are not following industry guidance is because it is very difficult to practically carry out.
"The industry guidance is slightly flawed as it is very difficult to achieve practically on site – mainly in terms of the angles it expect to be drilled into cavity walls where the pipe passes through," Dave explains. "It also adds significant time onto an installation, can be quite intrusive to the fabric of a home and is hard to cost up and difficult to explain to a homeowner."
David has a proven track record in business, having founded and eventually sold a successful heating and plumbing company. He has experience of fitting and trying every technique and product associated with condensate pipes, so was well placed to find an answer to the freezing pipe problem.
Condensate Pro fits any condensate pipe installation, with specially designed UV/water resistant lagging and bond and seal adhesive. All products fit perfectly onto 32mm or 21.5mm overflow pipes and the connection and terminations are pre-insulated to make life easier when fitting. The products offer a complete solution for every external termination – gully waste, soakaways, rainwater and soil pipes – making it easy to price the cost of installation.
Dave has also manufactured a drift kit and grinder head, to help achieve a clean, faultless fitting on existing installations and uneven masonry. The Condensate Pro drift kit is the ideal product for installers when upgrading existing condensate pipes. A 76mm grinder head is also available, designed to grind a three-inch flat face against irregular faced stonework, creating a perfect surface for the connection kit.
"Condensate Pro protects the installer, their customers and the boilers which breakdown due to condensate pipes freezing This solution is designed by a pro installer for pro installers and finally we have a product that insulates properly, is quick and easy to install and looks great!"
Watch the Condensate Pro video guide here