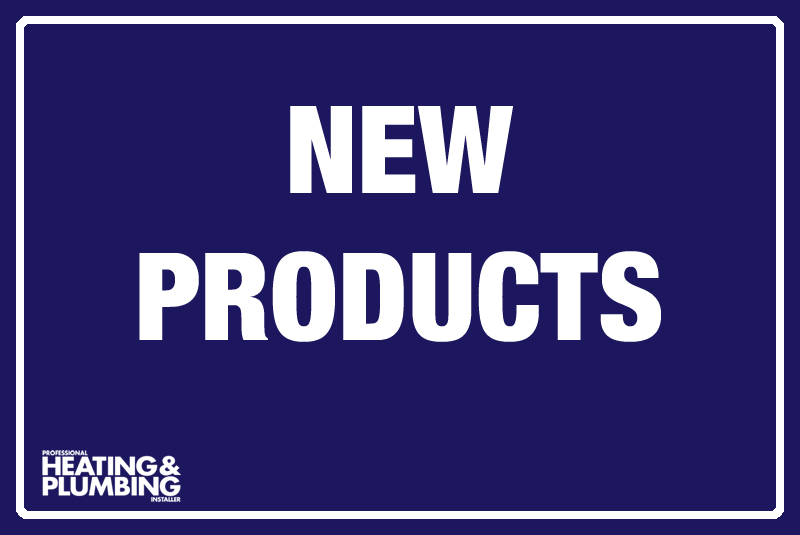 Fiat
Doblo MY20
With a load area of up to 5.4m3 and payload of up to a tonne, the Fiat Doblo MY20 has added a new engine to its popular model line-up with the introduction of the 1.3l MultiJet 80hp engine. It is now available with a choice of two power outputs, 80 and 95hp, while the 1.6l MultiJet engine can deliver either 105hp or 120hp.
There are four trim levels available: Standard, SX, Tecnico and Sportivo. The new Eco pack also adds Stop&Start, a smart alternator and an electronically-controlled fuel pump to save energy and ensure higher combustion efficiency.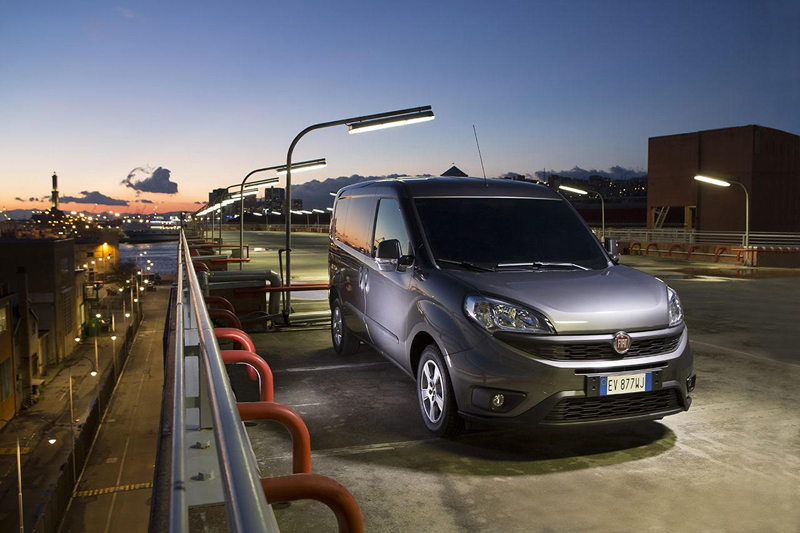 MS-RT
Ford Transit Connect
South Wales-based performance company, MS-RT, has launched its new Ford Transit Connect conversion package. The conversion consists of a full MS-RT plastic injection-moulded body kit, front bumper, grilles, front diffuser, side skirts, rear bumper, rear diffuser and spoiler.
All versions will come with LED load space lighting, an infotainment pack with navigation system and a reversing camera, bi-xenon headlights and twin side loading doors. The van will come with a three-year, 100,000-mile warranty.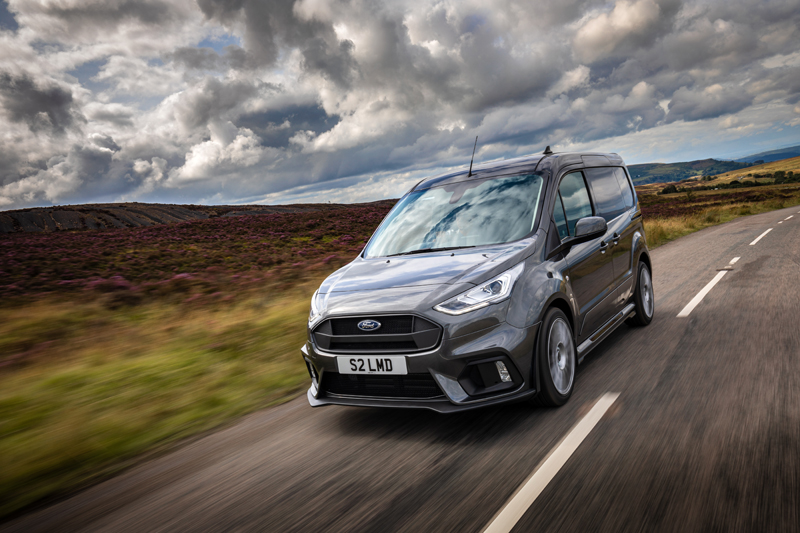 HiB
Bluetooth enabled products
HiB has gained qualification status for all of its Bluetooth enabled products as part of its ongoing commitment to quality assurance. The enabled products, including multiple mirrors and cabinets, underwent the Bluetooth Qualification Process managed by the Bluetooth Special Interest Group (SIG), to ensure complete compliance with Bluetooth standards. These ensure global product interoperability and the maintenance of a high level user experience of Bluetooth.
This qualification status offers installers the reassurance that the company's mirrors and cabinets provide a seamless experience, in-line with the high standards held by the Bluetooth SIG.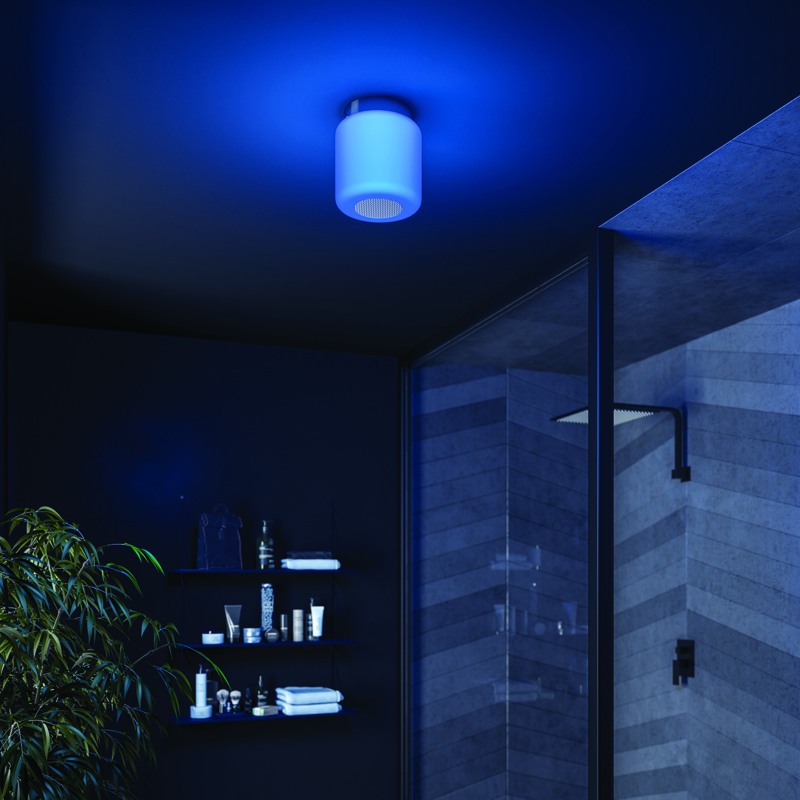 Hodgson
Silfix U8
On the back of Silfix U9, Hodgson Sealants has launched Silfix U8, which has been specifically formulated and packaged for the professional applicator. The sealant is a low modulous, neutral cure, solvent free, alkoxy silicone sealant. Packaged in a large 380ml cartridge, it is available in white, black, buff, brown, anthracite grey and brick red.
It has been developed, tested and manufactured in the UK, and is CE marked for façade applications, including cold climates.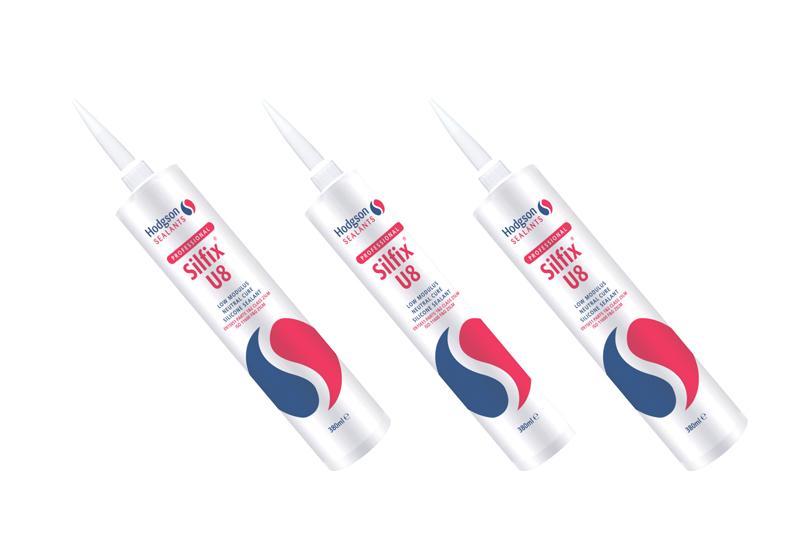 Toe Guard
Footwear range
Part of the Hultafors Group UK, the Toe Guard range of shoes and boots is said to deliver great value safety footwear for all kinds of working environments and weather conditions.
With a variety of shoes and boots available in the collection, each product has in-built hi-tech designs that claim to deliver S3-certified comfort and safety that includes robust fiberglass toecaps, shock absorption, flexible puncture resistant composite plates, ESD protection, oil resistant friction soles and water resistance.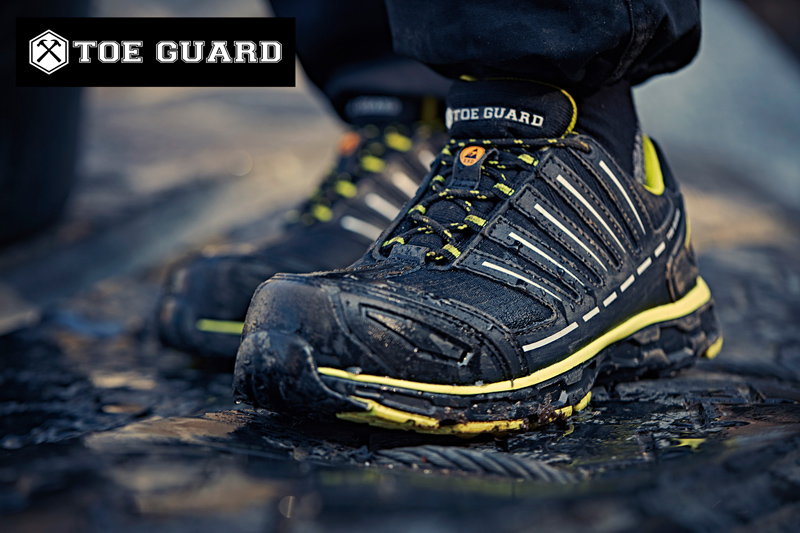 Snickers Workwear
Sweatshirt
The 'full zip' or 'overhead' sweatshirt and hoodie choices from Snickers are designed to be combined with the brand's first and second layer undergarments and can comfortably be worn under a jacket on chilly days. The garments are made from a cosy, durable polycotton fabric for extra ruggedness and have a soft-brushed finish on the inside for extra comfort plus handwarmer pockets at the front.
Said to be great for on-site or leisure activities, there is a range of styles and colour options to choose from. They also feature the Snickers logo and would be suitable for company profiling.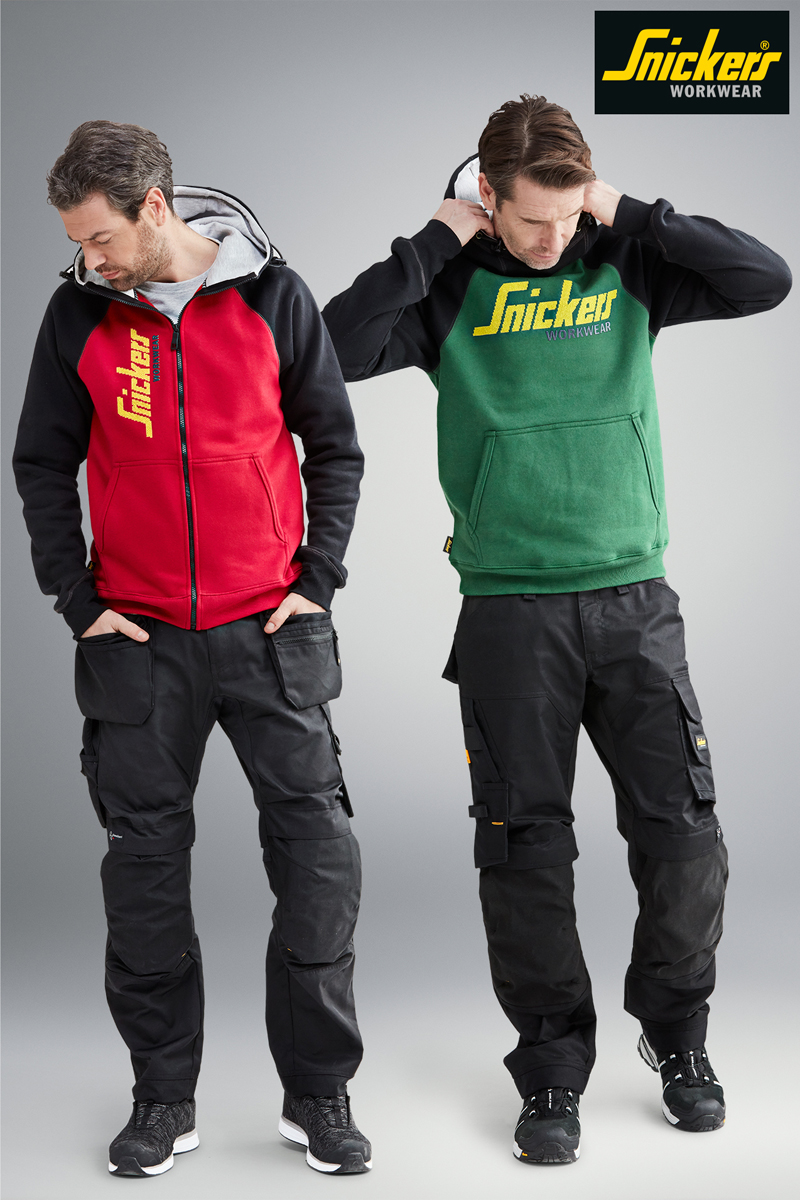 HiKOKI
36V Circular Saws
Designed to deliver powerful cutting anywhere, HiKOKI Power Tools has launched two 36V Circular Saws. The C3605DYA is designed for steel, aluminium and wood cutting, while the CD3605DA is designed for cutting metal. Both are said to offer a long runtime per charge, a kickback protection system, quick and easy blade change and a silent mode.
The C3605DYA features a cutting speed that is almost twice that of its existing 18V model and Bluetooth wireless technology, enabling wireless linking with the RP3608DB cordless cleaner. Whereas the CD3605DA delivers high power under heavy load, with a compact and lightweight body at 2.8kg.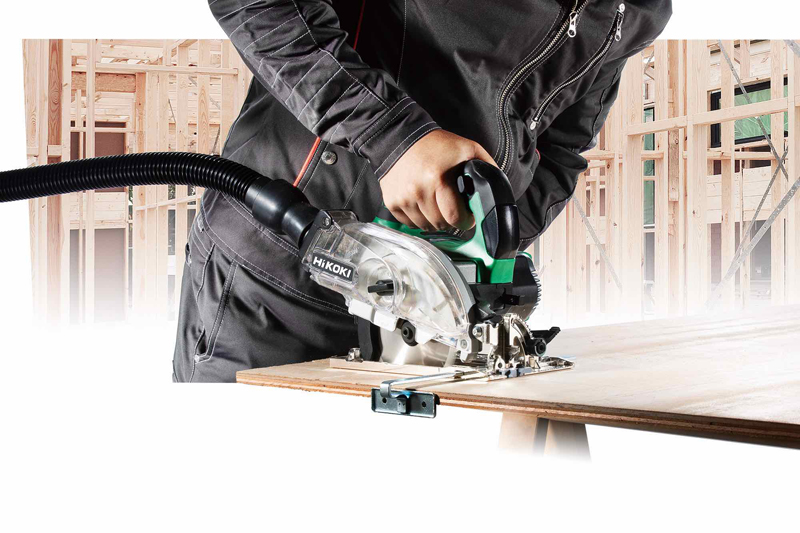 Knipex
End cutting nippers
Made from high grade steel, the End Cutting Nippers from Knipex are said to be perfect when it comes to tightening steel mesh knots during reinforced concrete work. The tool is 200mm long and weighs 319g, with a comfortable plastic coated handle, giving the user a powerful and easy to use pair of nippers for concrete work.
The head shape reportedly provides optimised movement when tightening steel mesh knots with hardened cutting edges for soft and hard wire. The end cutting nippers are also suitable for twisting and cutting binding wire.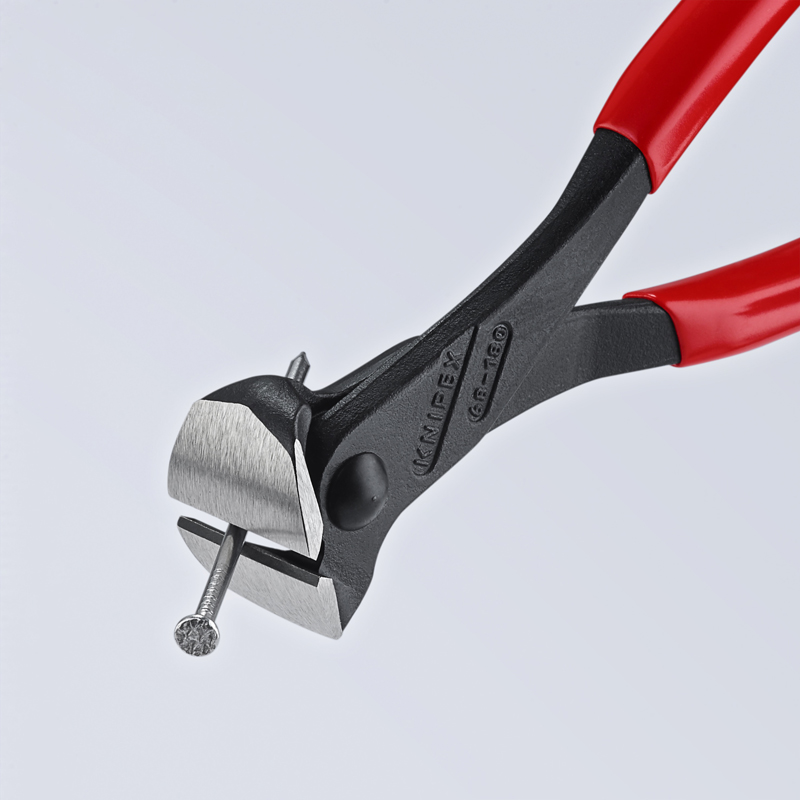 Hilti
DSH 600-X handheld petrol saw
Weighing only 9.8kg, Hilti has launched its DSH 600-X handheld petrol saw. The saw comes with a redesigned cutting hood and arm, allowing it to achieve a full 120mm cut depth with a 300mm diamond blade.
The tool incorporates a three-step quick start and a level of vibration of less than 2.5m/s2 allows the operator to work for longer, while the blade comes to a stop in less than seven seconds, therefore increasing operator safety onsite. The DSH 600-X also comes with a maintenance kit featuring a spare spark plug, starter cords, an air filter and a fuel filter.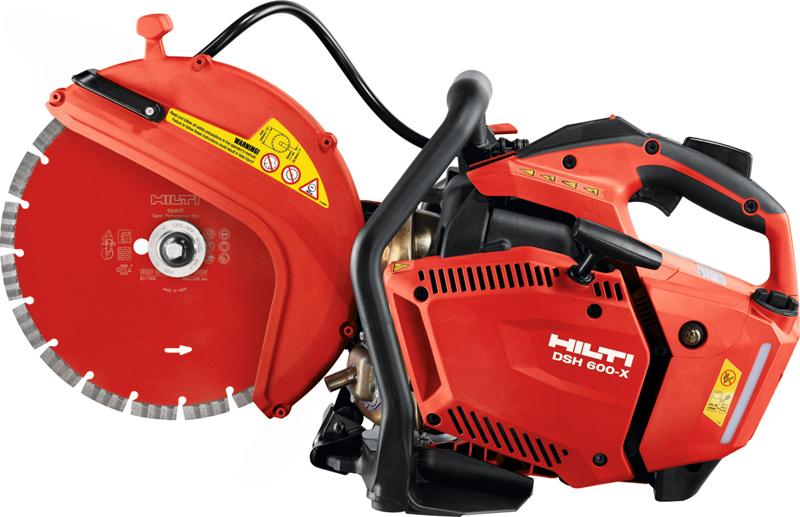 Timberland
Timberland Pro
Timberland is reinvigorating its workwear range, Timberland PRO, in the UK, including the launch of new products spanning footwear, trousers, tops, jackets and accessories. The footwear will include 'Anti-Fatigue Technology' and 'Independent Suspension Network Technology' – a multi-density outsole used in one of the new footwear styles.
Clothing technology includes 'Rain Repel,' and 'WickWork,' which is used in t-shirts to help pull sweat away from the body and move it to the shirt's surface for faster evaporation. Products launching for 2020 will include three new trouser styles, five new footwear designs and three jackets, among other new items.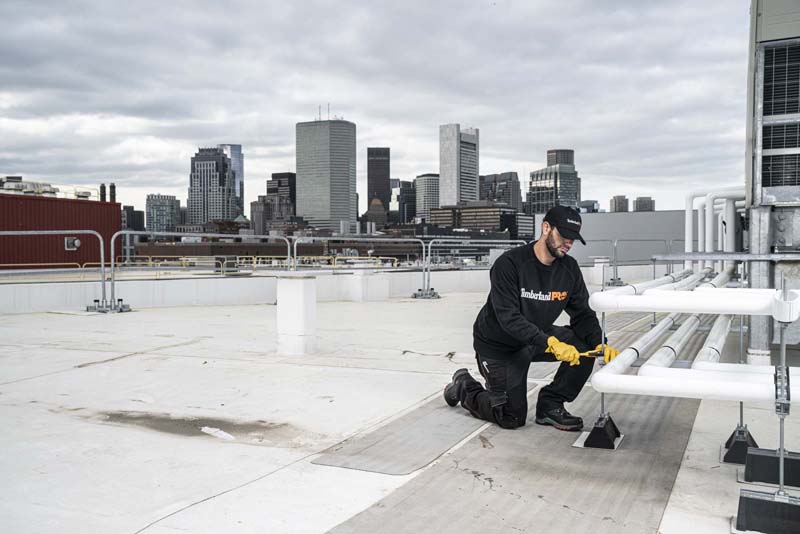 Titon
Aura-T (HMB) Controller
To complement the existing aura-t (B), Titon has launched the multifunctional aura-t, a touchscreen controller for programming, commissioning and occupancy control of the company's range of HRV Q Plus HMB (Humidity Bypass) units.
The controller benefits from a backlit display and provides enhanced functionality when connected to a 2019 HMB model. With a 'Plug and play' technology option available, the control can also be fitted to any of Titon's standard HMB MVHR units. The new control measures 87 by 87 by 24mm and is supplied with a 3m connection cable and moulded four-way plug, as well as a one-year guarantee as standard.