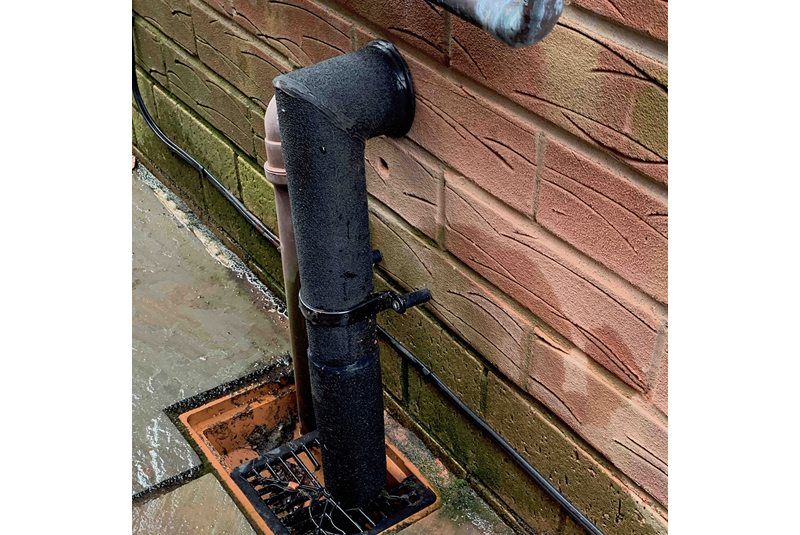 Invented and launched by heating engineer David Smith, Condensate Pro is designed to prevent condensate pipes freezing in low temperatures.
Available in kit form to fit any installation (grate, rainwater soil pipe and soakaway), with specially designed UV/ water resistant lagging and seal and bond adhesive, all products fit on to 32 or 21.5mm overflow pipes.
Condensate Pro has been created to help installers provide peace of mind to their customers. It can be fitted in any weather, and there is no need for messy pointing with sand and cement either.
Condensate Pro is intended to be quicker and easier to install than alternative methods, and to last longer. It can also can be maintained by applying the Maintenance Coat when servicing the boiler. Everything an installer needs to help install it is available from Condensate Pro; the company has designed and manufactured a drift kit and grinder head to help achieve the perfect installation on existing installations and uneven masonry.
"I invented Condensate Pro to help installers make sure boiler breakdowns are not down to a frozen condensate," explains David. "The trade had some bad press when the 'Beast from the East' struck and 10s of thousands of homes were left without heating because of this issue. I have designed the product specifically to help installers save time, cost, callbacks and to look professional.
"Condensate Pro also lowers the burden of costs associated with replacing or repairing boilers that are under warranty – a huge cost to boiler manufacturers and installers. The product gives householders more protection and much more time to clear any ice formation before a boiler malfunctions – in really severe weather that can happen."
David has a proven track record in business, having founded and eventually sold a successful heating and plumbing company. He has experience of fitting and trying every technique and product associated with condensate pipes, so was perfectly placed to find an answer to the age-old freezing pipe problem.
"Condensate Pro protects the installer, their customers and the boilers which break down due to condensate pipes freezing This solution is designed by a pro installer for pro installers and finally we have a product that insulates properly, is quick and easy to install and looks great!"
How it works